Calls are one of the most popular for direct communication with people distance away from us. People who want to reach us as possible can leverage calls to speak to us. But what of if there's a number that has been disturbing and you want to get rid of it? That's where blocking numbers will come to play. In this guide, we provide the 8 Best Call & SMS Blocking apps for Android.
1. Key Messages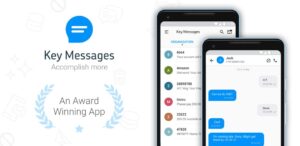 Key Messages has an innovative approach to blocking text messages. You can use various filters to block text messages. For example, there are filters to block numbers by content keyword, sender title or predefined numbers. It also has capacity to block spam text messages whose senders are unknown.
2. TrueCaller
TrueCaller stands as the most popular call blocking app on the market. The Caller ID application will store the identity of anyone that joins the service on it's database. Any unknown number that calls you is identified by TrueCaller and the person's details is brought to your screen. The app also has sms blocking features.
3. Calls Blacklist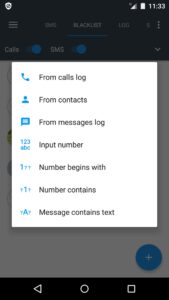 With this app, you can block numbers which will in turn block calls and messages from that number. The call will never go through once they try to reach you. It can allow you to block numbers based on various criteria like unknown numbers, numbers based on defined first few digits. It also has lists such as blocked list and white list.
4. Hiya
Hiya is a great app for blocking calls. One of the highlights of the app is that it doesn't show ads. It boasts of a nice-looking UI. Behind that are features that helps you to block calls easily. It will also identify any incoming call. There's also a smart dialer which you can use to look up numbers. The app will also identify robo calls, marketers, and fraud calls.
5. Go SMS Pro
Go SMS Pro is another great app for blocking SMS. The app even boasts of millions of users around the globe. The app lets you get rid of numbers that send annoying SMS by blocking them. It also has other bunch of features. You can send nice stickers and also change its theme. There's also a private box that houses messages you want to hide from public view.
6. Mr. Number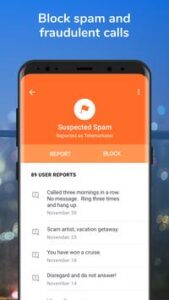 Another great app for blocking calls and SMS is Mr. Number. The app will shield off from your phone all unwanted calls and SMS. It does this through its community-driven system and filters. It has the ability to block calls and SMS from numbers you specify, based on numbers with a particular area code. It also detects spam messages and calls and block them.
7. Blacklist
The number seven best call and SMS blocking app is Blacklist. This easy-to-use app works well Android and does the job of blocking incoming calls that can be annoying. All you just need do is to add it to the blacklist and it does the other job for you. The app can block every call except some specified number, block numbers that has some texts you've assigned and block private numbers.
8. Caller ID & Call Blocker Free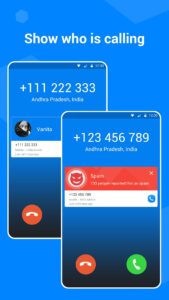 The Caller ID & Call Blocker app works like Truecaller. The app has a database of numbers and their details. So it can identify unknown callers and reveal their identity. There's a blacklist feature which you can add numbers you don't want bothering you. It can also block SMS too. It boasts of themes to enhance the look of the app. You can also add the app widget to the home screen of your Android device.
Rounding Up…
When that telemarketer or robocall gets too often, you may have no option than to block the numbers. Call blocking apps are very useful when you want to be free of any of those disturbing numbers. We hope you found this helpful? If you did, kindly leave a comment and don't forget to share…