When the weather gets in a really bad mood, it can mess up your day or trips which is a situation you don't want to be in. That is why it is necessary to have the latest weather information to prepare for any weather conditions. Weather apps are unarguable very important as they inform you of what the weather could be enabling you to prepare well ahead. In this post, we explore the best weather apps for iPhones and iPads.
1. Weather Underground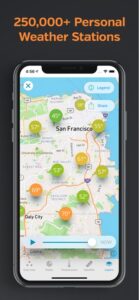 Weather Underground is one of the best iOS app for checking the weather. It features a nice looking and simple interface great for checking the weather. The app curates data from various sources including amateur and personal stations numbering over 30,000. This means that you will get a detailed and accurate view of weather conditions in an area. The app also features crowd-sourcing allowing you to confirm weather reports and you can even post yours.
2. RadarScope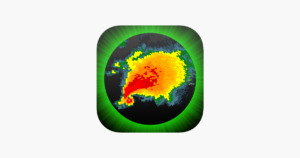 RadarScope is a good tool for any person that is interested in knowing more advanced weather information. The app gets data from NEXRAD or TDWR radar giving you data that consist of reflexive, dual-polarization, velocity, echo tops and more. RadarScope will warn you about severe weather conditions, lightning, and storms. There's even more with the pro version: extended loops, real-time lightning alerts and more.
3. The Weather Channel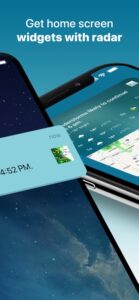 Another app worthy of mention is The Weather Channel. This app boasts of a lot of weather information that can guide you in your day. You have data such as wind, temperature, and visibility. You can see these data on a daily and hourly basis or in other options too. The Weather Channel features Doppler Radar Data that can show you weather and rainfall events and give you timely alerts. Users of the app can also share photos, videos, and more.
4. AccuWeather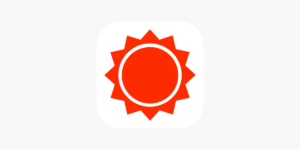 AccuWeather is another really good weather app. It boasts of a nice and clean interface that makes navigation easy. There's the Today tab that gives you information on weather characteristics like precipitation, temperature and others. When you scroll down the screen, you see even more details like allergy data, air quality, and sunrise/sunset times. There's also an hurricane tracker in AccuWeather as well as Radar imaging.
5. Dark Sky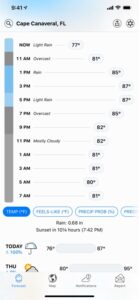 This one is an impressive weather app and it does the job really well. Dark Sky is for serious weather enthusiast. As at March 2022, it was bought by Apple. Dark Sky really does well in its visualizations and timely predictions. Dark Sky can provide you with forecast as much as one-hour in advance. The app will even send you a notification before it starts raining or snowing so you are ready.
6. Clime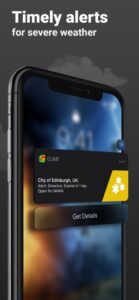 Clime also makes it to the list as one of the best weather apps for iOS. The app offers some of the best features when it comes to weather apps. Clime can let you peep into another location and check the weather condition there. It boasts of a high-degree accuracy also. There also rainscope that will predict if rain would fall. It has a free version, but the Pro version brings on many other features.
7. WeatherBug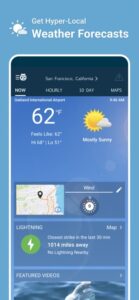 Last on the list of the best weather apps is WeatherBug. This is a free weather app that gets data from over 10,000 professional weather stations from around the world. You can see from the app, the current conditions of your location, hourly and 10-day forecasts, rain radar, severe weather alerts and more. There's also a feature that makes it standout which is "lifestyle forecast" which will allow you to see how the weather will affect your day, trips and travels.
Rounding Up…
Whether the day is going to be extremely sunny later or there's going to be an heavy downpour, you have rest of mind knowing you're prepared, thanks to weather apps. We hope you found this helpful? If you did, kindly leave a comment and don't forget to share…