Gone are the days when we only relied on airtime to communicate with people in distance far from us by calling them. The internet has availed us the opportunity of connecting with people and getting information fast and more effectively. But we still have to purchase data.
With a lot of information on the internet, our data can easily be sapped quickly. How do you then keep an eye on its usage and manage your data? By using a data tracking app! In this guide, we provide the 5 Best Data Tracking Apps for Android in 2022.
1. Check Data Usage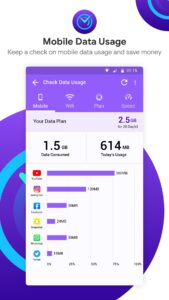 What do you get when you want a well-designed Data Tracking app? Check Data Usage! Not only is it designed excellently, it also pack many great features. It keeps track of your data usage both on mobile connection and WiFi. Powered by an advanced algorithm, Check Data Usage ensures that you know how much data you're using. You even get real-time tracking as the app allows you to set daily limit for your data and will alert you once you reach that limit. To better monitor your data, Check Data Usage has graphs that allow you to visually track how much data you're using, thus allowing you to manage your data effectively.
2. My Data Manager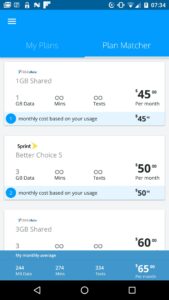 My Data Manager is a free app with a lot of functionalities. If you frequently use up your data, and now want to manage it better, then you should try My Data Manager. The app is built to track mobile, WiFi, and roaming data. You'll need to enter some parameters to get the app working. This parameters include Data Limit, Renewal Period and Renewal Date. It has a particular tab that has information about the summary of data you have used so far. On the tab, you'll see overview for the data you've used overtime. One more thing… My Data Manager also boasts of alerts which you can set up and customise to meet your needs. You can even set multiple alerts.
3. Glasswire Data Usage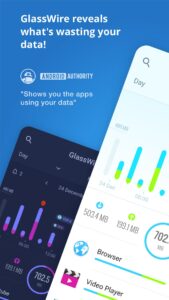 Glasswire Data Usage app is one of the most popular data tracking apps on the Play Store Market. It boasts of useful features that help you in managing your data in an effective manner. One of such features is its ability to alert you when any app you just installed starts using your data. With this alert, you can then decide if you want to stop the app from using data or not. The app also has a notification bar that will give you live information on your current data usage and internet speed. Glasswire also furnishes you with details about your daily, weekly monthly data usage. Glasswire also allows you to set up your monthly data plan so you can be alerted when you've reached the limits.
4. Data Usage Monitor

Data Usage Monitor is another great data tracking app for Android. The robust app has a lot of features that help you to manage your data. The app has an excellent user interface making you the user navigate it without any difficulties. The app immediately starts to monitor your data as soon as you launch the app and you don't have to go through some long process of setup. It also boasts of alerts and notifications to help you keep a tab on your data usage. You have to set this up with your parameters so that it alerts you when you get to the limits you set.
5. Data Counter Widget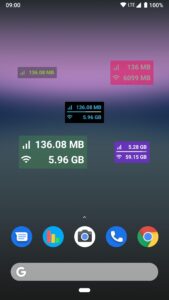 Data Counter Widget is also one of the excellent data monitoring apps. This one comes as a widget you can place on your home screen so that your data usage information is always in front of you. This way you're abreast of how much data you're consuming, this enabling you to effectively manage. The app has the data plan feature where you can set the amount of data you purchased per month and how much you intend to use. You can configure these settings in the app. You can even set up the data plan feature on daily, weekly, monthly, prepaid basis.
Rounding Up…
Having enough data is one thing, managing it is another thing. If you've always had trouble managing your data, you don't have to worry again with this guide. The apps listed here will help you in your data management journey. We hope you found this guide helpful? If you did, kindly leave a comment and don't forget to share…