Video conferencing is part of our lives already. Ever since the pandemic, we have come to embrace it as the new normal. Whether you are in the team of a company, or you want to reach your friends in different countries far from you, you can always turn to these video conferencing platforms to help you interact with those people. In this guide, we explore the best video conferencing platforms for Windows and Mac…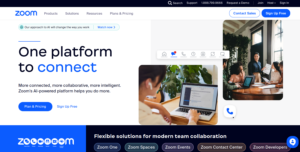 Zoom is the most popular video conferencing app out there. It is easy to join a meeting by just clicking the link. You can bank on Zoom to be reliable as it will show your video even though there's a weak internet connection. However, the video will be at a lower quality. Zoom allows you to share your screen. You can also share an app screen. Zoom also allows you to share audio from your computer. With Zoom, you can schedule video meetings in advance. It can also work with a room conferencing hardware. Zoom also has the text chat feature. You can also record any call as a video.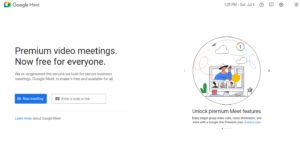 Another popular app for video meetings is Google Meet. The platform boasts of many features that makes it excellent for video streaming. You don't need to install an app on your computer, just use it straight from your web browser. The software allows you to have up to 250 participants at once in a meeting. It also integrates with other Google apps like Gmail, so you can join meetings easily. You can record meetings in it. It also provides real-time captions. Google Meet has a lot of great features however, it does not have the virtual background feature and lacks the breakout room feature too.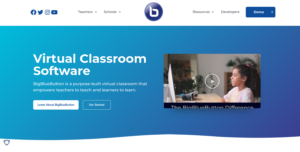 BigBlueButton is an open-source video conferencing platform. The platform combines with a learning management system which makes it suitable for educational meetings. It boasts of a whiteboard, polling feature, and shared note. You can share your screen with other participants in real-time. It also boasts of breakout rooms as well as a record feature to help you record your video or audio meetings. There are also emojis and reactions for an engaging meeting. The software also has many third-party adds-ons and integration, thanks to it being open-ended.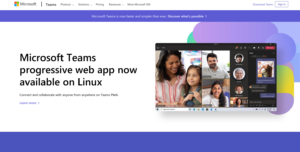 Microsoft Teams can do many things. It can host video or audio meeting. Whether you are a team or you want to have a meeting with just an individual, this software can help you do that. Teams boasts of features that a great video conferencing software should have. You can record calls, share your screen, and enable live captions. The software allows you to host meetings with up to 10,000 participants. The software has full integration with Microsoft 365 making it possible to share invites among your team. Also, anyone can join your meetings by using their web browser to access Teams.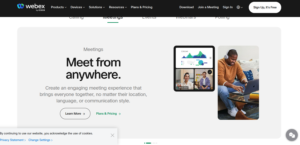 Webex is Cisco's product. There is a heavy focus on video quality in this service. When you use the service, you can easily tell that the video and sound is better than on other services. You can either join meetings by installing the desktop app or by using the web version. It boasts of great collaboration features. It has a whiteboard that has drawing, text, and magic pen features which will tidy up your drawings. You can share a file without having to share your screen, and everyone will be able to see it and work with it.
Rounding up…
The best video conferencing apps have a great quality of video, and are reliable. You don't want to be in a meeting, and the speaker drops off regularly. The video conferencing apps listed here will deliver. We hope you found this helpful? If you did, kindly leave a comment, and don't forget to share…