The switch to remote work during and after the pandemic led to a rise in the use of team chat apps. Even after the pandemic, many companies evolved from using physical offices to hybrid or remote work which necessitated the need for an app that lets members of teams collaborate and make progress on projects.
As you might have known, communication is essential in every aspect of life whether family, friendships, romantic relationship. It also applies to work, and that's why in this guide, we are looking at the best team chat apps for Windows, Mac, and Linux.
1. Slack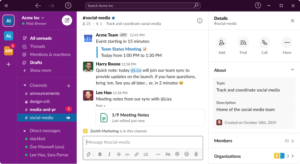 Slack is a power-house when it comes to collaboration. The app launched in 2013 as a forerunner in the team chat app market. Professional teams can use Slack to communicate and collaborate. As a user of slack, you can post updates about your project. Slack also has DM feature where you can have private conversations. Slack is heavy on customizations. It boasts of tons of integrations to automate efficiently. You get integrations for analysis reporting, frequently asked questions, and shortcuts to the helpdesk. There is the Slack Connect feature that enables you with collaborate with other businesses with high-level security. Overall, it is an excellent solution for any business.
2. Microsoft Teams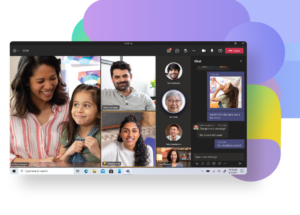 The Microsoft Teams app is a comprehensive solution for team collaboration. The app is enterprise-centric and has features that can cater for a large enterprise. We can say it is an all-in-one solution for businesses to work on projects. The chat app has solid video chat abilities for your remote meetings. The beauty of using Microsoft Teams is in the fact that it integrates perfectly with the other Office product. So if your organisation is into the Microsoft ecosystem, then this may just be the best fit. So, you can use with Microsoft 365 apps like Microsoft Word, Microsoft Excel, Skype for Business, and more.
3. Google Chat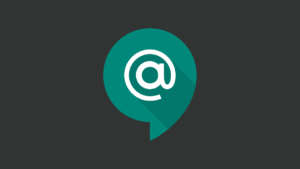 Launched in 2017, Google Chat is a communication tool that teams and businesses can use collaborate and chat over projects. The app has an simple UI that lets you access features without much hassles. Chat is part of the Google Workspace and you can use Google Chat free if you are subscribed to Google Workspace. Because of the large ecosystem of apps that Google boasts of, teams who like Google products will find Chat useful. You can access all your files and documents in one place. You can also have video and audio chat meetings in Meet, so you don't need to go to any other place. The search function of Chat is also robust allowing you perform deep searches.
4. Mattermost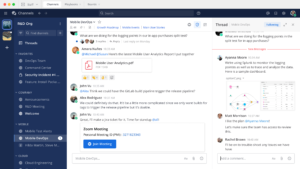 If you need a more secure team chat app for sensitive information, then Mattermost is a good choice for this. The open-source Mattermost is enterprise-centric and helps teams to maintain a secure data transfer. Hospitals, law firms, or Financial institutions will find the tool useful. The entreprise software allows self-hosting. With this, you can host the app on your server and tweak it to suit your company's needs. Mattermost boasts of various features, including standard features and enterprise features including audio calls, active directory integration, and access controls/permissions.
5. Discord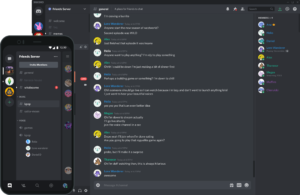 Discord may be created originally for gamers, but it can also be relevant to professional teams. The platform known for community building enables you to collaborate in real-time through texting, voice call, or video call. Discord is an easy-to-use platform, and you won't have trouble getting started on the platform. One strong point of Discord is its solid and quality audio chat feature. However it also has downsides. First, you can't delete messages in DM for the other party which is a downside if you are sharing sensitive information. Also, it does not have threads options which can get chats cluttered.
Rounding Up…
Team Chat Apps are what connects everyone on a team else there will be chaos in the team. Choosing a great team chat is very important as it tells if there will be a smooth workflow in the team, and if there will be optimum productivity. We hope you found this guide helpful? If you did, kindly leave a comment and don't forget to share…