Stretching is a very necessary activity to engage in before and after an exercise. It is also useful to engage in stretching after sitting at a desk or when you have back or muscle pain. The problem however is that most people don't engage in stretching. This can be partly due to the lack of knowledge on the type of stretch to perform. Luckily, there are a good number of stretching apps on the App Store that you can try out. In this guide, we cover five of them…
StretchIt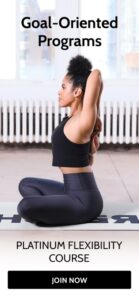 If you wish to improve your flexibility, then you should try the StretchIt app. There are lots of classes that cover different categories such as gymnastics, bodyweight training, pilates and more. You have different kinds of stretch such as bendy back, full-body stretch and more. The app boasts of filter which can help you narrow down search by length and difficulty, skill level and time. The app also allows you to take photos before and after your stretch to track your progress. The app will also ask you to give feedback after each class so that it can lead you to the next challenge. One other thing is that you can download the stretching videos to your phone to watch offline.
2. Start Stretching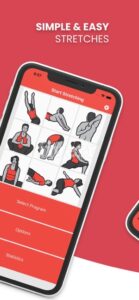 Start Stretching is another stretching app but this one is targeted at beginners. It features easy-to-use stretches with instructions to guide you. You'll find visual descriptions that will show you how to do each stretch properly. It has a timer that you can use during your workout and you can also tweak the length of time per stretch. The Start Stretching app will only take 5 minutes of the day. The app also boasts of sound or vibration to alert you to move to the next stretch. One con though is that Start Stretching has only nine stretches, and you cannot add more stretches which may be boring if you are experienced.
3. ROMWOD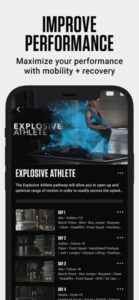 ROMWOD is an advanced stretching app that is targeted at athletes. Whether you want to improve your flexibility or mobility, ROMWOD got you. The app works on various parts of your body like upper body, lower body, ankles, shoulders and more. ROMWOD has useful tutorial videos for each exercise. The app was made for athletes so beginners may not find it suited for them. If you're an athlete, you will find ROMWOD as a powerful way to help you with stretches. The app features varieties of path from which you can choose from to meet a particular goal. Though it requires subscription, it is worth every penny.
4. Splits Training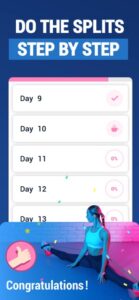 Doing Splits has many benefits: it relieves muscle pain, prevents injuries, and strengthens the muscles. The app is suitable for advanced gymnast and even any beginner. With 10 minutes per day you can do splits that will improve your well-being. The app boasts of useful instructions and also videos that helps you learn stretches. These stretches will improve you stamina and help you with more flexibility. Splits Training positions itself as an app that will improve your splits after 30 days of regular practice. The app is also customisable as you can create you own training plan. You can also choose between different levels of difficulty such as beginner, intermediate, or advanced levels.
5. Daily Yoga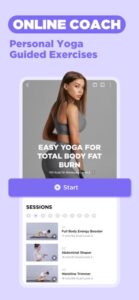 This is an excellent fitness app good for your Yoga practice and can also work for stretching. Though it is not built for stretching, but Yoga has proven to promote flexibility. You can find Yoga challenges for various level. So even if you're a beginner, you will find great classes that are guided. It also features advanced classes created by top teaches from all over the world. Daily Yoga can let you choose between 40 coaches that have various specialties like weightloss, sleep, relaxing and more. It also has a tracker to help you monitor your progress. There's also a community within the app where you can learn from others experienced coaches.
Rounding Up…
Stretching is an activity that has many benefits, but engaging in it can be challenging. However with this features that the apps listed here have, you can have an interesting experience while stretching. We hope you found this helpful. If you did, kindly leave a comment and don't forget to share…