Social messaging is what is in vogue now. The reason is not far-fetched. People desire to communicate and social messaging apps provides an avenue for this. And not only do these messaging apps provides only the traditional text messaging, they also allow you to make voice and video calls. These and many more are the reason why they are popular choice for communication. In this article, we explore 5 best social messaging apps for Android.
1. WhatsApp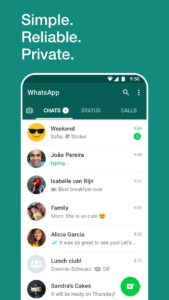 You most likely know WhatsApp. It's the world most most popular chatting app. It's a free app owned by Facebook. The social messaging platform allows you to chat and share various media with your contacts. There's also support for video calls, voice calls. You can even make group voice and video calls with up to eight people. It has end-to-end encryption which secure your messages. It also boasts of the disappearing messages feature.
2. Telegram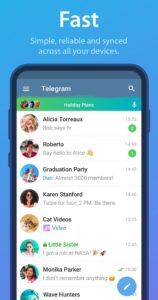 Telegram is a robust chatting app that has lots of features. You can create large communities of group members or just use it to chat with your friends. It also boasts of fun features like ability to create custom sticker packs. Telegram can be used on virtually any device and it syncs data across device also. Group chats are a major feature of Telegram as the app lets you create and manage groups easily. You can easily share media, files and make calls.
3. Signal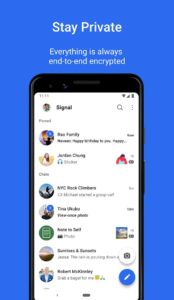 Signal is another messaging app for Android. The app is a powerful platform that lets you chat, send images and videos to your contacts. The app is easy to use and has an intuitive interface. Signal is also highly secure. You can easily send messages without concerns about your privacy. You can send messages that delivers at a quick rate.
4. Facebook Messenger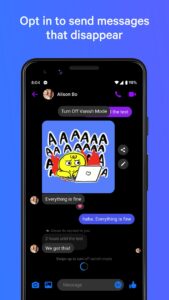 Though Facebook Messenger may not be what you like, but it works well for chatting. There are chances that you even have it installed on your Android. Many people are on the Facebook platform and with this, you can easily connect with your friends and family members right from the Messenger app. It also has the SMS functionality which is a great one.
5. Viber
Viber boasts of over a billion users. The app lets you send messages, stickers and emoji to your contacts. You can even make voice and videos calls. It also has encryption available along with self-destructing chats. There's a short-story feature known as Shorts. You can even turn a video into a GIF right from the app. Group chats can host up to 250 people and video calls, up to 30 participants.
Rounding Up…
Connecting and communicating with your family and friends is one of the lifeblood of life and social messaging apps make these possible. We hope you found this helpful? If you did, kindly leave a comment and don't forget to share…