Smartwatch are half wristwatch, half smartphone. They blend in features from both to deliver an experience that helps you navigate your everyday life. With smartwatches, you can pick calls, play music or even pay for purchases. These wearables also help you in having better health, as they have ability to measure your heart rate, ECGs and motivate you to workout. In this guide, we explore 5 Best Smartwatches.
Samsung Galaxy Watch 5
Packed into the Samsung Galaxy Watch 5 is a lot of solid features. First, it boast of a new skin-temperature reader, an upgrade from his predecessor. There are a lot of differences between the Samsung Galaxy Watch 5 and Galaxy Watch 4, but like you can expect with an upgrade, it is all for the better. What's more, it boasts of a longer-lasting battery life, and a better scratch-resistant display. The battery can run for an entire two days. Testing it, the battery got from 0% to 50% when it was charged.
2. Apple Watch 8
For the Apple fans, Apple Watch 8 is the best as far as Apple Watches are concerned. It can be said that the Watch 8 doubles as an health tracker and communication tool. Coming to this model is the low-power mode which we have been expecting. The Apple Watch Series 8 doesn't stop at that, it brings in more feature that beats the Watch Series 7 like a larger screen, a crash detection feature, and a better design overall. There's a temperature sensor, as well as as fertility tracking. What about the OS? It has the Watch OS 9 which brings on the newest and best features in the world of Apple Watch. There's a lot you can do with Apple Watch 8. Whether it is answering calls, or tracking your health, it's all in the package.
3. Google Pixel Watch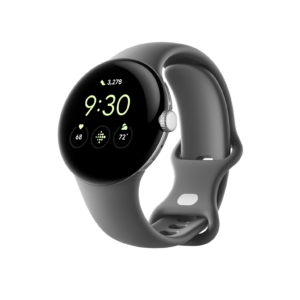 What's the best watch for a user that also has a Pixel phone? It has to be the Google Pixel Watch. The watch from Google starts the line of Pixel watches to come (first-generation). It boast of the Wear OS that supports Fitbits robust health-tracking. The whole package is an excellent watch made to enhance the Pixel phone experience. Not only does it feature the Fitbits platform, it also brings on a diverse combination of Google apps. We can say that being a first attempt at a smartwatch, Pixel Watch still beats other Android smartwatches. There are areas that can be better though: the battery life is not as good as other Fitbit smartwatches, and it has thick bezels which can discourage users who love a slim design.
4. Garmin Venu 2

When you talk of profound smartwatches, you can mention the Garmin Venu 2. The smartwatch is great for workout and as a lifestyle device. The smartwatch lets you have an extension of your smartphone. One if the biggest perks of the device is its accurate GPS, and great fitness tracking. Coming to the Garmin is on-wrist calls and voice assistance, to enhance your communication experience. The cons with Garmin however remains the lack of LTS support, and lack of a third-party app store which are actually necessary for a wholesome watch experience. The Garmin watch packs 10 days battery life which is a great addition to the already impressive features.
5. Samsung Galaxy Watch 4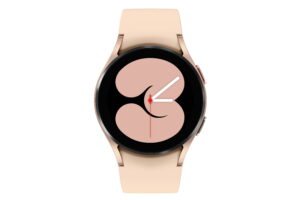 It may be the classic Samsung smartwatch, this smartwatch still remains solid. If you prefer the traditional smartwatch look, then you can't go wrong with this. It's has the physical rotating bezels with a host of other high-end features. It boasts of amazing Wear OS features like Tizen which is a good companion for your Samsung phone. Note that Android phone users may not be able to some of those exclusive Samsung features. The Galaxy Watch 4 Classic boasts of a 3-in-1 health sensor, that can take ECGs, and measure heart rate. In all it is a great smartwatch to get if you want that traditional smartwatch look.
More than just checking the time, smartwatches can do a lot for your personal life. The smartwatches listed here are the best you can see on the market, and each have features that enable you have a great experience. We hope you found this guide helpful? If you did, kindly leave a comment and don't forget to share…