You will have to deal with papers, whether in the office, at school, or even at home. However, with the way technology is advancing, the use of papers is decreasing. Now, you can work with digital documents which are not only portable but easy to share.
Gone are the days when you have to use a physical scanner to scan a document, book, or receipt. With your phone, you can capture a document. These apps responsible for this even have other features beyond this. The best of them have OCR features, varieties of sharing option, and more. In this guide, we explore the best scanner apps for iOS.
1. Microsoft Lens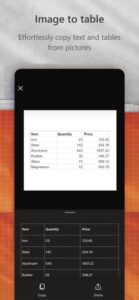 Microsoft Lens is a great app that works for scanning documents, business cards, notes and more. You can even scan whiteboards in it. The whiteboard mode has good features like trimming and glare adjustments. With the Document Mode, you can trim and also adjust colors accordingly. The OCR feature will extract text from handwritten or printed notes. Also the business cards feature extracts details from a business cards and can save it to the address book. There are various saving options. For example, you can save and convert scans to Word, Excel, PowerPoint, or PDF.
2. Scanner Unlimited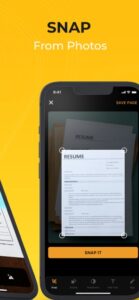 Scanner Unlimited is a simple app that does the scanning job well. You get an easy-to-use app that has the features you need. You can use the app to scan in a straightforward manner with great quality. Not only does it scans documents, it can scan barcodes, QR codes, and business cards. You have a lot of useful features in the app. You can work with virtually any kind of document via the app. Scanner Unlimited also allows you to sign documents. It also boasts of sharing features which you can use to share your scans through various mediums. OCR in Scanner Unlimited is great and works well.
3. Adobe Scan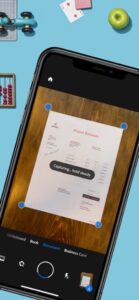 Adobe Scan works great when it comes to scanning. Adobe, the originator of PDFs really give their best in delivering this app. The dedicated scan app works well on iOS. With your camera, you can capture any document and save it as a PDF file. The app has edit options that allow you to adjust the file dimension, crop, rotate and edit color. One of the cons of using Adobe Scan is its relationship with other apps in the Adobe ecosystem. You can work with other apps like Adobe Acrobat, and Adobe Fill & Sign.
4. Scanner Pro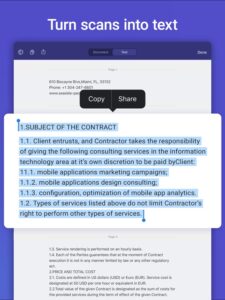 With Scanner Pro, you get robust scanner features. The app will give you ability to scan documents and use various tools to deliver better scans. The app employs advanced image processing that makes corrections. It also boasts of OCR that recognises over 25 languages. There are also color stamps and signatures. It also integrates with iCloud Sync so that all documents and scans on your Apple devices are backed up to the cloud. You can even add password protection to scanned PDFs. It has varieties of sharing options. You can export, email or save the scanned documents to Dropbox, OneNote, Google Drive, iCloud Drive and more.
5. PDF Scanner App: iScanner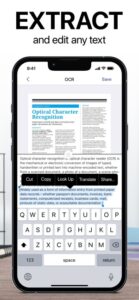 PDF Scanner App is a simple app that offers an intuitive process to scanning documents. It has a robust compatibility and can perform many functions including scanning fax papers, and receipts, and other documents. The scan quality is top notch and the app allows you to choose any from these three qualities: low, medium, and HD. PDF Scanner App also boasts of OCR and will turn your image into text with decent accuracy. PDF Scanner App will enable you to scan documents in multiple pages and export them in PDF files or JPEG images.
Rounding Up…
You don't need to worry about getting that document in a digital form. With your iPhone or iPad, you can convert that hard-copy document to a digital one. We hope you found this guide helpful? If you did, kindly leave a comment and don't forget to share…