With the high rate of living and the state of the economy, it has become a necessity to learn to save in the case of unforeseen eventualities and also plan for the future.
It is therefore important to know money-saving apps that will help you budget better, spend wiser, and maybe even stash a little cash along the way.
In this article, I will share with you the 5 best savings apps to plan for 2023.
Let's get on with it, after all, time is money!
1. Piggyvest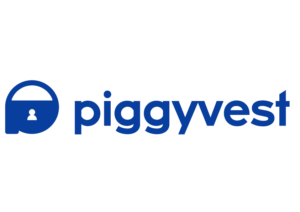 This is the first online "Savings and Investment" Piggyvest in West Africa. It was formerly known as Piggybank.
PiggyVest is on a mission to give everyone the power to better manage and grow their finances, and they intend to be the best at this.
It was launched in 2016 and has over 2,000,000 people using it to manage their money better, avoid overspending, and be more accountable. You can choose to save little amounts of money periodically (Daily, Weekly, or Monthly) towards a specific target or lock away funds for a specified period.
Stress is taken away because the app combines simplicity, discipline, convenience, and flexibility to enable you to manage your finances better and achieve financial freedom.
There are no bank charges for transferring money to your PiggyVest account. You can ONLY save between: N50 – N50,000 daily, N1000 – N200,000 weekly, or N3,000 – N500,000 monthly.
However, you can always top up your savings using the Quicksave option, which allows you to add up to N500,000 per time.
2. Cowrywise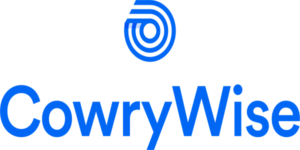 This is a finance management system that lets you save and also invests your hard-earned cash. It takes away the stress and planning required to save and invest regularly through its automated and easy-to-use platform.
Your savings also generate interest until a set maturity date. With cowrywise, you can plan toward your dream home, and kid's education, and travel the world.
The following types of savings and investment plans are available on Cowrywise:
Regular Savings. With this, you can set your savings plan to be daily, weekly or monthly for a minimum of 3 months. You need only to specify this once during the setting up of your plan and Cowrywise will ensure this money is saved automatically on those specified days into your Cowrywise savings plan. You can also choose to manually top up your savings plan randomly with other amounts outside the automated scheduled amount.

Life Goals. These plans help you meet commitments to long-term financial goals. These are like periodic plans, but they have a minimum maturity period of 1 year.

Halal Savings. These are for Muslims who don't want to earn interest in their savings. They can be set up as periodic plans, life goals, save-as-you-earn plans, or fixed plans; but they won't attract any form of interest.
3. Binance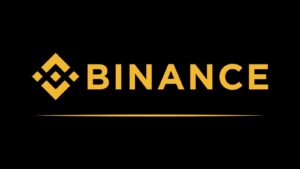 This is a popular, trusted, and one of the world's largest crypto exchange platforms boasting over 6 million users from over 180 countries and allows you to buy, sell, save and invest daily, weekly or monthly in various cryptocurrencies including Bitcoin, Ethereum, Litecoin, Dogecoin, Cardano, Polkadot, Ripple, Binance Coin (BNB) and more in Nigeria.
Support is provided for its users by offering multiple languages (37 at present). With the fluctuation of the Nigerian Naira (₦), using Binance, you can easily convert and save your NAIRA into DOLLARS (via stablecoins such as USDT and BUSD) and withdraw it anytime you want.
Leaving all your money in bank accounts that are always regulated by the Government, with unnecessary bank charges and card maintenance fees.
With Binance, you can buy and sell cryptocurrencies using your credit/debit cards, bank transfers, and peer-to-peer exchange. Also, it has one of the lowest trading fees among crypto exchanges, which is just 0.1%.
4. Rakuten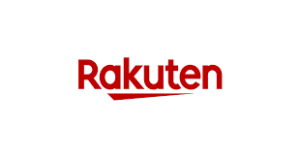 This was formerly known as Ebates. Rakuten offers Cash Back, deals, and rewards on products and services worldwide. There are currently 12 million members in the U.S. who have cumulatively earned over $1 billion in Cash Back offers using Rakuten.
To get started, you simply need to create an account and start shopping directly on the website or through the Rakuten app by finding a store, promo code, or deal. Your Cash Back will be applied to your account once your transaction is complete. Rakuten often offers $10 bonuses upon signing up and you can earn even more by referring your friends.
Also, you can earn on the App through the following ways:
Through the App

Cash Back Button

Cash Back Visa

In-store

Emails
To learn more about what this is, check their website at Rakuten.com
5. Acorns
'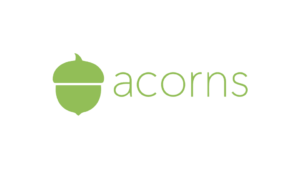 The best money-saving apps aren't just about coupon clipping anymore, they are about saving for the future, retirement, our kids' future, college, marriage, and a house of your own.
After all, with all the talk of social security potentially becoming obsolete in a few years, it's really in our own hands to plan for our "golden years".
This App is dedicated to helping save your "spare change" and turning it into a worthwhile investment.
There are three facets to Acorns management:
Acorns Core

Acorns Later

Acorns Spend
The Acorns Core account takes generally less than 5 minutes to set up and will automatically add money to your diversified portfolio, built with help from a Nobel laureate.
An Acorns Later account is where the company recommends an IRA that's right for you… and updates it regularly to match your goals. That takes less than one minute to set up.
The Acorns Spend account is a debit card that puts your checking account to work for you.
Acorns' Found Money feature is included with all plans and involves a chrome browser extension. It is free to download and use.
Whether you are saving for the future or short-term purposes, you can choose any of these saving apps.