Radios have come a long way. They are one of the oldest form of mass communication that is still existing today. Technological advancement has also made them evolved into what they are today. Gone are the days when we would clutch a radio device with us to listen to the news or music; now we can listen to radio from our smartphone devices. Not only that, we now have online radios that gives us access to radio from far and wide through the internet. In this guide, we explore the 5 best radio apps for iPhones and iPads…
1. TuneIn Radio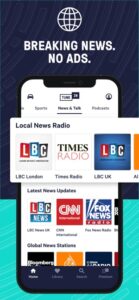 TuneIn Radio gives you access to live radio stations. With the app you can listen to over 100,000 AM and FM stations from all over the world. It also boasts of a massive collection of podcasts. You can access radio stations by genre or location. It also highlights local stations so you know those stations close to you. You can enjoy music from the app and also listen to news. There are also sports station which you can take advantage of if you are a sports fan, though you need to subscribe to the premium version of the app. You can enjoy updates from MLB, NFL, NBA, and NHL. TuneIn Radio also works with Apply Watch so you can carry your radio with you more conveniently
2. Simple Radio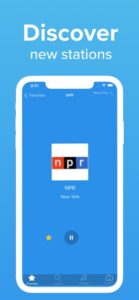 The name of this app is an accurate name for how it looks. It is a very simple app that gets the job done easily. The app has radio stations for various themes such as music, politics and live shows. You get FM, AM and online stations and there are over 50,000 radio stations for you to choose from. There are popular radio stations which you can enjoy such as NPR, BNC, WNYC, and more. There's the download feature that lets you save your favourite radio station.
3. myTunerRadio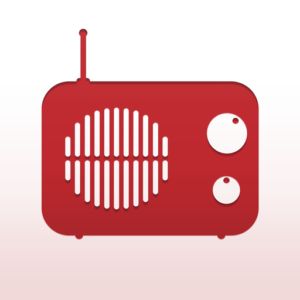 Looking for a robust radio app? Look no further than myTunerRadio. There are many stations that cover news, talk shows, music and more. There are over 50,000 radio stations from 200 countries. There are some nice set of features in the app, one of them is the "related stations" feature that brings up stations that are similar to the one you listen to. You also have the feature that lets you see the recently played songs by a station. It also has an integrated search which allows you to find what you're looking for by country, state, city, or genre.
4. iHeartRadio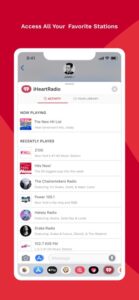 One of the best radio app is iHeartRadio. The app is a great app that has stations from around United States and the world. You get access to radio stations that cut across different genres like music, news, sports, and more. There are also podcasts available in the app. You can find new music from the Playlists tab where you'll see playlists with various tunes, genres and more. You can catch sports updates from stations like ESPN Radio, Fox Sports Radio, FNTSY Sports Radio, etc. You can also listen to news from popular news stations.
5. Sirius XM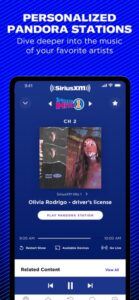 Sirius XM is another great radio station that has great stuffs to offer. The app has 300 channels which cuts across music, comedy, sports, talk shows, and more. The app can help you with personalised recommendations that suits your taste. With Sirius XM, you will also discover new channels. You can also listen to news from major news stations like CNN, Fox News, CNMC, MSNBC and more. There is also provisions for video interviews, podcasts, musical performances and more. If you subscribe to premium, you have access to more than 100 ad-free music channels for any mood or activity.
Rounding Up…
Radios may be a classic way of being entertained, but with our smartphones, thay deliver more features than ever. If you love music or love to listen to live sport updates, then one of these apps may just be good for you. If you found this guide helpful, kindly leave a comment and don't forget to share…