Before the outbreak of Covid-19, most people loved to visit eateries and restaurants. And, the ordering cycle went like this: you would visit your favorite restaurants, make your order, and wait for the food to be delivered to your table. Then COVID came, and the social distancing and lockdowns caused more consumers to get on their phones, place orders, and have food delivered to them in their homes.
According to a McKinsey 2021 report, food delivery is a global market worth more than $150 billion. In Nigeria, these food delivery services offer selections from dozens of cuisines and restaurants, and depending on your location, you can make an order and pay through your smartphone, or on delivery at your doorstep.
In the last five years, the growth rate for online food ordering and restaurant delivery was over 20%, and global online food delivery rates are expected to grow to more than $220 billion by 2025, meaning even more restaurants and third-party platforms are expected to offer food delivery options for consumers.
Today, food delivery services are one of the fast-rising activities in Nigeria, and these days you'll see dispatch riders delivering food from one place to another, if you ever find yourself in a situation where you can't step outside to get food or there's limited time to prepare breakfast or lunch, with the 5 best food delivery services you'll find in this article, you'll be able to order foods online and get them delivered to your doorstep.
1. Bolt Food

This food delivery service lets you order your favorite dishes to your doorstep. It's an online food delivery service offered by the ride-hailing app, Bolt. When it launched in Lagos in the year 2021, it didn't only feature restaurants in Ikoyi, Victoria Island, Lagos Island, and Lekki but also areas on the Mainland like Surulere and Yaba.
The Bolt Food app features an easy-to-use interface, real-time order and delivery tracking, and seamless in-app payments for your orders. To make an order with the Bolt Food delivery app, all you need to do is:
1. Set your delivery address
2. Pick a restaurant and choose your meal
3. Tap to order and pay
4. Track your order and watch the courier arrive
5. Enjoy the "yumminess" delivered straight to your doorstep!
2. Jumia Food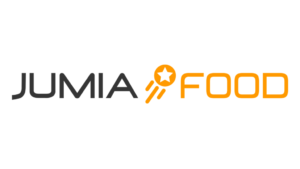 This was launched in the year 2012. Jumia Food allows you to order from around 4,000 restaurants, both in Nigeria and a couple of other African countries. Depending on your city, you can make selections from local cuisine, to fast food from international chains like KFC, Pizza Hut, and McDonald's.
Their app is ready to use from 9 am all the way through to 10 pm, from Monday to Sunday, although closing times vary per restaurant.
Chopnownow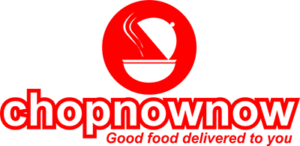 This is a quick-service restaurant located in Victoria Island and offers great-tasting Nigerian cuisine at affordable prices. The restaurant delivers freshly prepared local and urban Nigerian dishes to your home or office on the Island (Ikoyi, Victoria Island, Oniru, Lekki-Ajah, Marina, & Lagos) within 30-40 minutes. Though, delivery within Victoria Island is free.
Amazingly, customers of Chopnownow are awarded Cash Points every time you pay for an order on the Chopnownow App or Website using your Debit Card or ChopWallet. Cash Points earned can also be used to pay for subsequent orders.
Domino's Pizza Nigeria
(restaurants that can delI trust you had an exciting time reading this valuable information.iver to your location will be made available to you).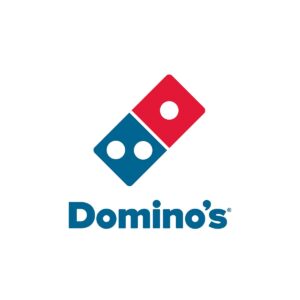 This is one of the world's largest pizza chains and the top pizza delivery in Nigeria. To make an order, you simply download the app, order your pizzas, and have them delivered to your doorstep within 30 minutes.
It is interesting to know that, on the Domino Pizza app, you can choose one of their pre-built pizzas, or build your Domino's pizza ​just the way you like it. The Domino's Tracker on the app can be used to follow your order from the restaurant to pick-up.
GoFood

This is another well-established online food delivery company in Nigeria, that allows you to find and order dishes from your favourite restaurant within your location. You can order food on the GoFood app with 4 Easy steps.
(i) Input your location.
(ii) Choose a restaurant 
(iii) Select options for meals you will love to eat and make payment.
(iv) Delivery made to your doorstep.
We hope you found this guide helpful… If you did, kindly leave a comment and don't forget to share