5 Best Music Player for Android 2021
Music is everyone's language and people listen to it for entertainment, inspiration or to relieve stress. Technology came to make music listening even better and over the years, several advancement have come to music technology. We can listen to it from our smartphones and even share what we're listening to on social media. In this post, we present to you the best music player for Android.
1. Pi Music Player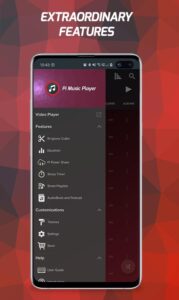 Pi Music Player is one of the best music apps available for Android. It is free and features a large library of songs. The app delivers music within a neat interface which is easy on the eyes. It boasts of tons of features which makes it a very valuable app to have. The app features 3D effect, 5 band equalizers, 10 presets, all which lets you tweak the sound. For your personalisation needs, Pi MusicPlayer offers 25 themes background. It also has a useful sleep timing feature as well as a Ringtone cutter. It is a solid music player app, overall.
2. Nyx Music Player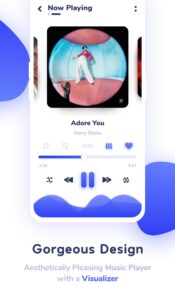 When it comes to music library organisation and beautiful visuals, the Nyx Music Player delivers well in this two departments. Very few music player has this two characteristics in the mix. It has a great interface that allows you to get to play music files smoothly. It features three themes which can be further tweaked to look the way you want. It has a very handy feature called Looper which helps you play a particular part of a song over and over again. This is useful especially when you are learning the lyrics to a song.
3. Pulsar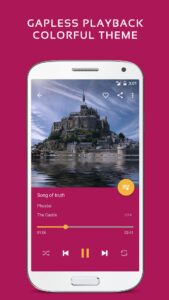 The lightweight Pulsar is a free app and one of the best choice when it comes to music player. It is beautifully designed yet simple. It is very customisable as it allows you to switch between various colors themes. Pulsar features great organisation. You can sort the library based on album, artist, genre or folders. The app boasts is other important features like gapless playback, a 5 band equalizers, tag editor and more. The app also helps you to create playlists in a smart way. You can easily create them based on recently played, most played, and new songs.
4. Poweramp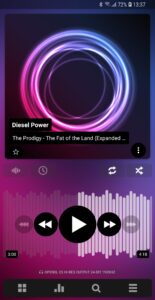 Poweramp is really a power house when it comes to music. Not only does it allow you to play local music files types, you can also play HTTP streams from sites that supports this like HTTPS streams. There's support for Google products like Android Auto, Google Assistant, Chromecast. You can tweak the sound, and adjust the Bass and treble levels via the equalizer. You can make music very loud by selecting the Speaker (Loud) option in the equalizer. It has a clean and easy-to-navigate interface and you can easy locate elements of the music sure like playlists, streams and all songs.
5. jetAudio HD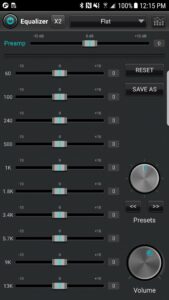 If you want a capable music player app for Android, then try jetAudioHD. The Android music player which has free and pro version has a lot to offer. Even the free version has enough features that you may need to upgrade. However, you must make do with the ads. In the package are a 10-band equalizer with 32 presets, playback speed control, lossy and lossless support, various effects, automatic gain control among others. In the premium version, you have a 20-band equalizer, a bunch of widget and more.
Rounding Up…
When choosing a music player, you want one that delivers well in sound quality, customization and even gestures. The apps listed in this post cover these areas so feel free to choose from any of them. If you found this helpful, kindly leave a comment and don't forget to share.