Monopoly is not a new game. It has been in existence for a long time. But with technology causing innovations, you can carry your monopoly board in your pockets. How? With your iPhone of course. There are great Monopoly games on the Apple App Store and in this article, we cover 5 best of them.
Bingo Tycoon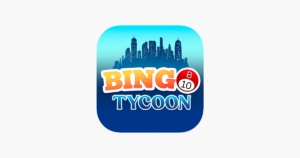 Bingo Tycoon is one of the best monopoly games for iOS. The game fuses classic monopoly with bingo rules to give you a blend of Bingo Tycoon. The game has more bingo cards than other games. With bingo balls showing a combination of numbers, you get lucky and earn money to build your empire. The game features free bonus spaces on bingo maps that makes your victory very real. You can also use money you earn to buy new bingo maps if you have none.
2. Europoly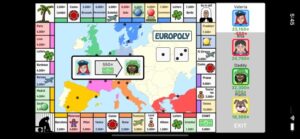 With your dics, and pawn, you can buy properties, build houses and build your empire. You can play with up the 4 players at a time. If your pawn gets to an unowned property, you have the chance to buy it. However, should the property be already owned by a player, you will have to pay for rent. It is based on classic monopoly, with players throwing two dice on the board. If you need money as a player, you can make deals with other players where you can sell properties and more.
3. Monopoly Slots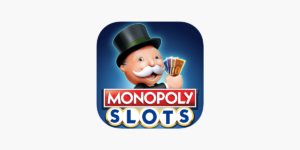 Monopoly Slots by Scientific Games is yet another wonderful monopoly game for Android. The game is played via Las Vegas slots. You can work yourself into becoming mogul by winning and getting fame and fortune. You will need to help Mr Monopoly build back the city and restore its former glory. You have the chance to go to Mediterranean Avenue to construct an hotel that can give you earnings everyday. There are also special bonuses and you can earn big coin payouts.
4. Landlord Tycoon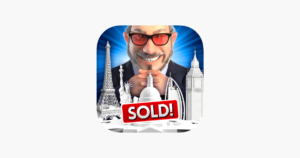 This game has a monopoly feel but in real time. Landlord Tycoon is a game where you play as a tycoon. You are first given 50,000 dollars and you have to buy everything you see around you. More than buying everything around you, you can buy a whole city and map out places for rent. It's so real that all points originates from a real map on the GPS system.
5. Family Game Pack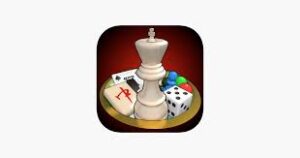 Family's Game pack is a great monopoly game for your iOS device. It consists of 45 traditional board set. You get to play in different models including family classic, strategy, dice games. 6 players can play at a time and they can play via Bluetooth connection, offline or online. The game strengthens your strategy skills and you can easily download it on Apple App Store.
Rounding Up…
Monopoly Game not only gives you fun, it also teaches you strategy and financial sense. Go ahead and download one of the games listed here and get a feel of what it means to be a mogul. If you found this guide helpful, kindly leave a comment and don't forget to share.