Monopoly is a game you might know as a child. The financial game gives you a sense of business and also gives you fun. If you remember, the classical monopoly was always played on a board. But with smartphones coming on board and games being simulated on them, you can play Monopoly right from your Android device. In this guide, we cover the 5 best Monopoly games for Android.
Bingo Tycoon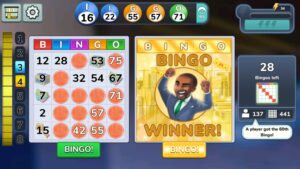 One of the best Monopoly Games on the market is Bingo Tycoon by Storm8 Studios. The free game is based on classic monopoly rules with a bingo board. You play the game with multiple bingo cards. You go into bingo halls and you move through the game. As you build your wealth, you can build houses and other properties. The game boasts of a community chest where you can collect bingo tickets, coins, extra boosts and more.
2. Monopoly Slots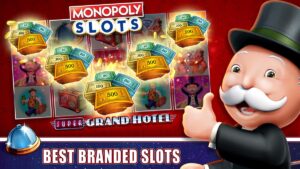 Monopoly Slots has the Casino side to it. You'll play in the Casino and become a millionaire. From the money you make, you can then start to rebuild the city. Monopoly Slot helps you build economic strategy. Play the slot machines and you may win. It's based on luck. When you win money, you can then help Mr. Monopoly build the city. As a wealth person that you are, you can build power station train station, that will bring extra income.
3. Europoly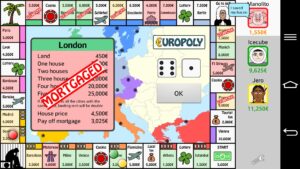 Europoly is an excellent Monopoly game. In it, you can build houses, buy property, build hotels and more. You also have a pawn for crossing Europe. If a pawn gets to an unregistered property, it is up for buying or selling. However if a player already owns the property, you'll have to pay the rent. When all opponents become bankrupt, the game comes to an end. In a nutshell, the game has the feel of a traditional monopoly game.
4. Crazypoly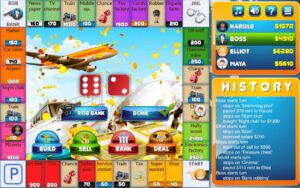 Crazy Poly is another great monopoly game for Android. The game allows you to buy businesses, get properties and make your opponents bankrupt. You need to engage economic strategy and build your empire. It's all about wealth and monopoly. It's differs a little from the traditional monopoly game and may seem different when you play it for the first time. The app is a great digital version of the monopoly game.
5. Board Kings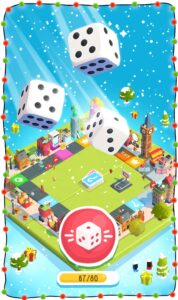 Board Kings is another monopoly game for Android. You will play with other players on a board which will serve as a city. You'll roll the dices and use the squares just like in the traditional monopoly game. You can the use money you make and bonuses you earn to get properties and build the city. The bonuses are useful to battle other players and steal from their treasury. Essentially, Board Kings is a game.of luck.
Rounding up…
Monopoly is an interesting game and you don't have to have the board to be able to play it with your friends. With your Android smartphone, you can enjoy the fun and also gain some financial sense. We hope you found this helpful? If you did, kindly leave a comment and don't forget to share.