Email marketing services allow you to send emails to a large number of contacts without much stress. Great email marketing services have  automation features to allow you to do this easily, with other features alongside.
MailChimp is the most popular email marketing service in the industry. Having a lion share of the market, it has been known to be used by a lot of businesses. But there's actually a problem. MailChimp has gotten very expensive with the recent updates to its pricing.
Are you looking for an alternative? Then you've come to the right place. In this guide, we'll take you through the best MailChimp alternatives..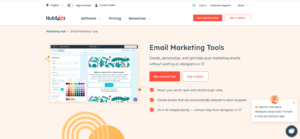 Hubspot is a robust tool that consists of a bunch of tools. These tools revolve around marketing. They include forms builder, landing page builder, and then a marketing tool. The email marketing from Hubspot allows you to create your own custom templates. It boasts of an email builder that can improve your clickthrough rates. It features a list segmentation. Also included are personalization features such as links, content, subject lines, and call-to-action. There are also features that cover email analytics. Also, you get Marketing Automation workflows, and email comparison reporting. What's more? There's also A/B testing feature.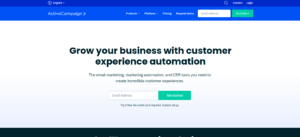 Active Campaign is another MailChimp alternative. The tool has some advanced features that make it stand out from MailChimp. It boasts of robust lead scoring options that have extensive controls. This allows you to personalize and tweak things. ActiveCampaign shines more in its marketing automation tool. The marketing automation tool allows you to perform SMS blocks and website messages within the automation steps. It also boasts of an automation map from where you can see your many automated journeys on a single map.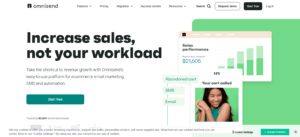 Another MailChimp alternative is Omnisend. The service isn't as expensive as MailChimp, and it has good features under its hood. Some users say it is very useful for e-commerce. The email service can allow you to add discounts, product recommendations, and even scratch cards to emails which MailChimp doesn't have. You can also move from MailChimp to Omnisend easily with its migration tool. You will be able to sync your MailChimp contact data, tags, and engagement stats easily. Overall, Omnisend has solid features in terms of a better free version, and more robust e-commerce features.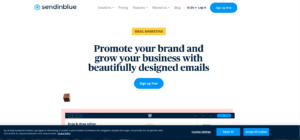 If you're looking for a MailChimp, you can try Sendinblue. This MailChimp alternative is new on the email newsletter scene. One of the pros of the service is its cheap plans. They also boast of solid marketing automation workflows. Their automation workflow is advanced, and will allow you to A/B test components. The service can allow you also send SMS marketing, and transactional emails. Sendinblue lets you send SMS at a good price, but you need to open an online store with them to do this.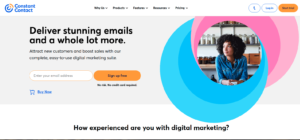 Constant Contact is another email marketing service that is targeted at small businesses and nonprofits. You will be able to create a email newsletter via a drag and drop editor. Constant Contact also has basic automation features that will allow you send welcome messages automatically, and resend messages to those that don't open emails. You can manage lists with Constant Contact. It has capabilities that allow you to track email deliverability and open rates, also. You can even generate a report to know how well your email marketing is performing.
Rounding Up…
MailChimp may be the most popular email marketing platform, but does that make it the best? Maybe, maybe not. That's why you have alternatives. If you feel the increased pricing of MailChimp is overboard for you, then you can choose any of these alternatives. We hope you found this helpful? If you did, kindly leave a comment, and don't forget to share…