5 Best Laptops for Video Editing 2021
To do video editing, you'll need an high-end laptop. Editing high-res videos, creating special effects are all power-demanding tasks and only a powerful and capable laptop will be up to the task. You'll want speed in rendering, a top-notch display and a great battery life, so you'll want to go for a laptop that doesn't disappoint. If you think you can use one of those cheap laptops for video editing, the truth is that it will limit your productivity and you'll end up becoming frustrated. In this article, we present the best video editing laptops.
1. Gigabyte Aero 15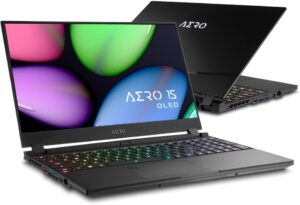 If you need a laptop with excellent monitor and enormous power, which off course you'll need as video editor, then the Gigabyte Aero 15 is for you. The display is a Samsung AMOLED with Pantone color calibration. This will allow you to have vibrancy with your contents. The display is Ultra HD giving you great details. With Nvidia GeForce RTX 2060 and Intel Core i7-10875H processor, you have optimum performance for your video editing needs. Also coupled with it is a 6GB RAM which is just decent for video editing.
2. MacBook Air (M1, 2020)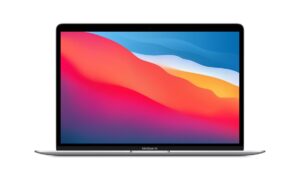 The powerful MacBook Air is really up to the task when it comes to video editing. With the popular M1 silicon chip under the hood, you're sure to have a powerhouse running things. This version that got released in 2020 is Apple thinnest and lightest laptop which brought a lot of excitement. The chip brings on a brilliant performance and long-lasting battery life. The package also comes in a price that is fairly affordable. The M1 Chip is accompanied by 8GB – 16GB RAM for excellent multitasking and also 256GB-2TB SSD range of storage.
3. Dell XPS 15 (2020)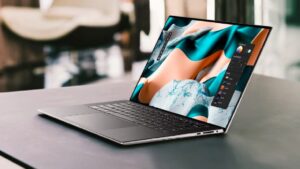 If you are a Windows 10 fan, the the Dell XPS 15 (2020) is a great choice for your video editing needs. The laptop delivers top-notch performance with its 10th generation Intel processors, which can be paired with a discrete graphics card, perfect for video editing. The laptop can be configured the way you like for upgrades. You can even upgrade to up to 4K screen and massive 1TB SSD. We recommend you going for the biggest options like 4K screen and also a large storage.
4. ASUS Zephyrus G14 (2020)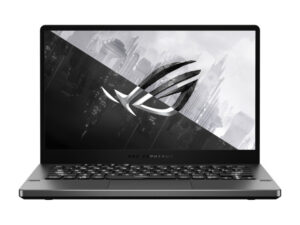 With an AMD processor in the ASUS Zephyrus, you are opting for a power-house. AMD processors overtook Intel's in performance and has since then been winning the heart of computer manufacturers. In the Zephyrus lies an AMD Ryzen 9 CPU which was praised as the best component in the system. Though a gaming machine, the laptop can also be used for video editing. Though it's not cheap, it is still less pricier than other laptops on this list. Under the hood is a NVIDIA GeForce GTX GPU, 32GB RAM and 1TB storage.
5. Acer ConceptD 7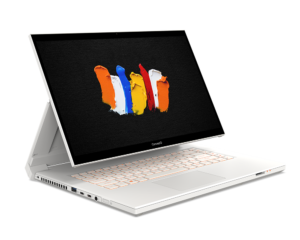 When you want a laptop that will handle complex and power-eating jobs such as video editing, then you should choose Acer ConceptD 7. The laptop is very capable owing partly to the Nvidia RTX graphics. The laptop is perfect for creatives such as videographers who's job is an intensive one to carry out by a computer. Aside from the optimum performance, you have lots of port selection and a solid design that is beautiful. The display is a Pantone-validated 4K IPS display for sharp and crisp graphics.
Rounding Up…
There are various kinds of laptops in the market made for different purposes. Video editing laptops are a class of their own because the best of them work with optimum performance. We hope you found this helpful? If you did, kindly leave a comment and don't forget to share.