Andriod and iOS are the two most popular operating system. Android is widely popular and is on virtually every smartphone, but iOS is limited to iPhones. Many choose Android because of its affordability unlike iPhones. Whether this is your reason for choosing iPhone or not, you can have the iOS-style experience on your Android. In this guide, we curate the 5 best iOS Launchers for Android…
iLauncher – OS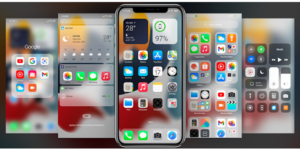 This is a powerful iPhone launcher for Android devices. It mimics the actual iOS launcher and gives your Android an iOS feel. The launcher works smooth and gives you a great experience. It boasts of tons of customisation feature to completely give you that iOS feel. This customisation features include transition effects and gestures. You can use the launcher on Android device running version 4.1 or higher. You get limited features in the unpaid version but once you upgrade, you can get all features.
2. Launcher iOS 13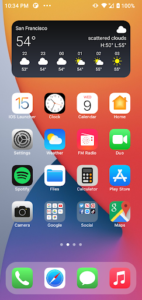 Launcher iOS 13 is one of the top-rated launcher iOS Launchers for Android. From the launcher you get the iOS 13 look and feel right on your Android device. You also get from the app wallpapers, icons and also animations. You'll also have access to the control center which is present in every iPhone. This control center include features such as camera, click and more. Launcher iOS 13 also features iOS Assistive Touch. You have access to iPhone 3D touch control which allows you to open shortcut by pressing for 1 seconds and uninstalling an app by pressing it for 2 seconds.
3. Launcher iPhone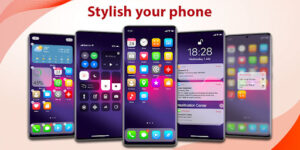 Another outstanding iPhone Launcher app is Launcher iPhone which is one of the most stable iOS Launchers. The app perfectly clones the iOS interface. Apps' icons are placed around your home screen similar to an iPhone. It has tons of customisation options including icon packs, iOS transition effects and more. You can even organise your apps into categories. This will allow you find apps easily and will lead to more productivity.
4. XOS Launcher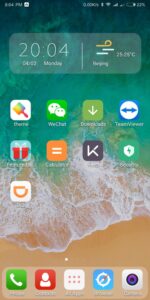 XOS is another brilliant launcher that brings the iOS feel to you. The launcher boasts of iOS- effects with smooth transitions. It also boasts of tons of customisation that give you the look you want. The launcher has iOS-like icon packs which is always beautiful. You don't even need a notch or a bezel-less display, you can still enjoy this launcher on an entry-level device. When using the app, your friends will find it difficult to tell whether you use an actual iPhone or not.
5. iPhone X Launcher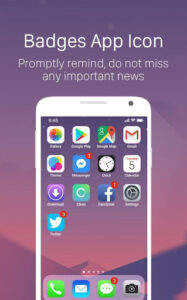 iPhone X Launcher is another brilliant launcher for Android. This launcher gives you the iOS experience on your Android smartphone. You get an iPhone X experience with this app. The launcher is a mix of Android and iOS 11 flat design style. In it are abstract themes, 3D special effects, 3D themes and more. There are also great gestures and swipe features in the launcher. The customisation in the launcher lets you have a look that you want.
Rounding Up…
If you prefer to have the iOS feel on your Android, it makes sense to download any of this iOS launchers. Not only will you wow your friends with the look, you'll also have similar features that the actual iOS home screen have. We hope you found this helpful? If you did, kindly leave a comment and don't forget to share…