With the pandemic came a massive increase in online shopping worldwide, and it has shown no sign of slowing down in the foreseeable future.
And, this has made it essential to bring your business online to achieve greater sales and more visibility. So, if you are searching for ways to expand your existing business in the online world, you need an eCommerce platform to achieve your goals.
In this article, I have compiled a list of some of the best eCommerce platforms for you and your business.
Shopify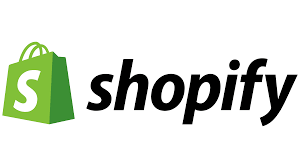 This is one of the most famous and well-known eCommerce platforms for businesses. You can find almost everything for your online business there – themes, quick customizations, simple product management, payment processing, order monitoring, shopping cart software, etc.
All of these features are incorporated into the design of Shopify, and you get high security for your online store. Not only that, Shopify also supports third-party marketplaces, social media selling, and in-person sales with Shopify POS (Point of Sale) software.
Advantages
Fast-loading and easy-to-use features.

An excellent option for drop shipping.

1-click selling apps available.
Disadvantages
Weak at SEO and content marketing.

The checkout option is not customizable.

Apps can become expensive over time.
BigCommerce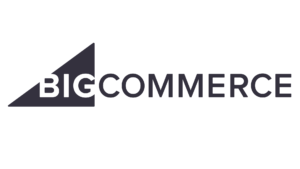 As the name implies, this is a massive name in the eCommerce market and is used by businesses in 120+ countries worldwide. BigCommerce is another all-in-one eCommerce platform provider that offers everything for your online store.
It comes pre-loaded with the most native features. They provide you with tools for SEO, conversions, and inventory management. They also offer 24/7 customer support via phone, email, and live chat.
BigCommerce also supports B2B wholesale websites and has solutions for enterprise-level eCommerce stores.
Advantages
Strong SEO performance.

Flexibility and scalability
Disadvantages
Inconsistent loading speed

High volume stores offer more pay
Wix
This is one of the simplest and most intuitive website builders. Without any technical knowledge or coding experience, it allows you to build a new website from scratch.
You can design a high-quality website with text, images, videos, and other media types in minutes with their intuitive drag-and-drop.
Advantages
Offers tons of amazing free themes

Simple to set up and use
Disadvantages
May have a poor SEO performance

Weak integration with Amazon
WooCommerce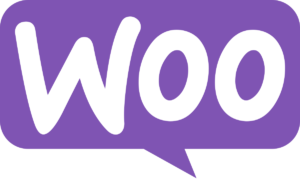 WooCommerce is one of the best options for you if you already have an existing WordPress site. It is an open-source customizable platform for entrepreneurs.
Unlike other platforms on this list, WooCommerce is built on WordPress, and you can use it through your WordPress site. You can convert it into an eCommerce store through the WooCommerce plugin if you already have a WordPress website.
You will require extensions with payment gateways like Stripe, PayPal, Square, Amazon Pay, and Authorize.net to create a usable WooCommerce website.
Advantages
Best for SEO

1-click selling apps available
Disadvantages
Expensive hosting

Sometimes difficult to troubleshoot

Zero customer support
Magento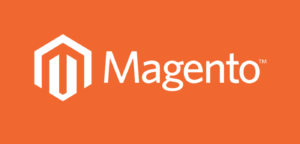 Magento is an all-in-one eCommerce solution offered by Adobe that processes more than $100 billion in gross merchandise sales every year.
It allows you to create an eCommerce store regardless of the size of your website. They support small businesses, mid-market and enterprises, and B2B online sales.
Magento stands out because of its efficiency, automation, and access to crucial information. Features like business intelligence, inventory management, shipping solutions, and order management make Magento a unique eCommerce solution. It also gives you amazing features for customer segmentation and personalization.
Advantages
Robust and feature-rich

Strong SEO
Disadvantages
Themes may be expensive for small businesses

User need development skills to use it
We hope you found this helpful? If you did, kindly leave a comment and don't forget to share…