Our smartphones do more than just calling and browsing the net. It's also useful as utility tool. So you can use it as a calculator, FM radio, converter or flash light.
Most Android device come with a built-in flashlight which is usually accessible from the notification bar. This built-in flashlight just have standard features. But if you want more advanced features, check out the following flashlight apps:
1. Flashlight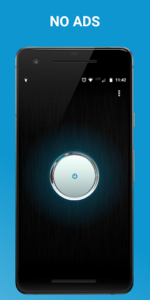 Flashlight is another great app that can serve as an app that helps lighten your environment. It will give you a better experience than your built-in flashlight. Flashlight is heavy on Privacy. It doesn't do advertisements and it doesn't request outrageous permissions. The light that it gives off is bright and can be put off or on by a button. You can also trigger the flashlight by shaking to put it on or off. You can even use the flashlight when your phone is locked. You can download the app for free on the Google Play Store.
2. Tiny Flashlight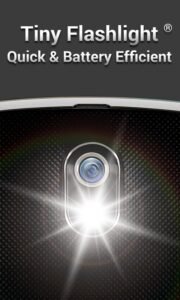 Tiny Flashlight + LED is a brilliant app. Though it has great features, it doesn't take up much memory and consumes less battery and CPU power. It has a great design that's straightforward. You can easily switch on the LED flashlight by the flashlight's power button. There are even more features that you can make use of. Simply tap the circle button at the top by the right. There you'll be able to adjust the flashlight's brightness and choose different colors. You can also access the Strobe Light effect from here.
3. Brightest Flashlight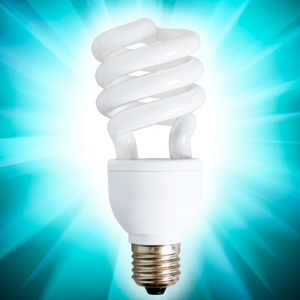 Another great flashlight app is Brightest Flashlight. The impressive flashlight app works with the LED flash of your camera. You get a high-powered LED light that's very bright. The app also powers your main screen and backlight keyboard to give out the highest intensity of brightness. With the app working with all these sources of light, you can have a well-lighted environment. You can get for free on Play Store.
4. Icon Torch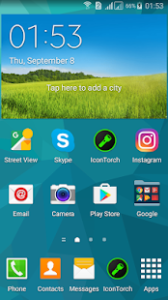 Icon Torch is an extremely simple flashlight app. It works just as its name says. When you tap the app icon, the LED flash is turned on and that's all. It has no interface and the app icon won't change whether or not you put it on. With this, you can put the icon where it is most convenient to reach and access it from there. You don't have to swipe up your app drawer; shortcuts just do the magic. It does not ask for permission too, and there are no ads.
5. Bright Light Flashlight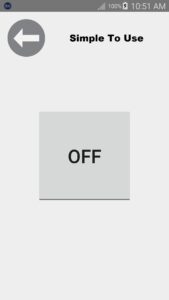 Bright Light Flashlight is a great simple flashlight app available on the Google Play Store. The app offers both camera flash and on-screen flashlights. Bright Light also offers various colors that you can use for the on-screen flashlight. Even when you're using other apps, you can use the camera's flashlight alongside. The app is simple and not overwhelming with so many features.
Download Bright Light Flashlight
Rounding Up…
Having a flashlight app is usually handy in the evenings or when you are looking for something in the dark. Having a third-party app even brings on more advanced features. We hope you found this helpful? If you did, kindly leave a comment and don't forget to share…