Our Android phones have files that we may want to share to our friends. These files may be photos, videos or documents. In previous years, wireless file sharing was only possible through Bluetooth, but with the rise of smartphones, you can do it through WiFi. With WiFi, you can share files at high-speed with a good level of security. In this guide, we explore the 5 best File Sharing Apps for Andriod.
1. Xender
One of the best apps for sharing files is Xender. The app works on Android and is also supported on variety of devices including Windows and macOS. Xender can let you send apps, PDFs, ZIP files and more. The app offers amazing transfer speeds. It even has more features that are very useful including a MP3 converter. It means you can extract audio from a video. You can even save and share videos from WhatsApp, Facebook and Instagram.
2. SHAREit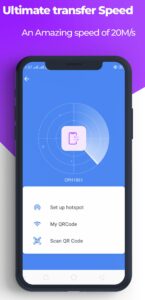 SHAREit is another popular file sharing app and is an oldie in the space. It works on various platforms from Android to iPhone, to Windows. You must have SHAREit installed on both devices. The sharing is initiated over Wi-Fi. It has massive transfer speed of up to 20MB/s. It boasts of a feature called CLONEit which will allow you transferall of your data from one Android phone to another. The app is free to download but you'll have to deal with ads
3. AirDroid
AirDroid is very suitable for transferring files between your Android device and PC. The app will let you share files between devices at great speeds. It can even allow you to send and receive messages on messaging apps like WhatsApp from your PC. The app will also let you back up photos and videos from your Android to your PC. AirDroid will even allow you to control your Android device from your PC. It's a free app, but you have to purchase some features via in-app purchases.
4. Send Anywhere
If you want a great WiFi transfer app for your Android device, you can't go wrong with Send Anywhere. You can easily send files without the need for opening an account. The app relies on Secure Sockets Layer (SSL) security. It also requires a six-digit key to be able to pair devices. With Send Anywhere, you can send files to multiple people simultaneously. The files are secured with 256-bit encryption. There's also a free web app for Send Anywhere which is available for computers.
5. XShare
XShare is one of the most popular file sharing app out there. Boasting of over 100 million installs, XShare is used on several devices. Files can be transferred over WiFi and it can be done at a blazing speed. Also large files can be transferred with relatively short time. XShare will transfer any kind of file ranging from music, videos, apps to documents and more. You'll see XShare pre-installed on TECNO and Infinix but you can download it for any other smartphone.
Rounding Up…
Whether it's a large movie or a PDF file you're sending, using a File Sharing app like the one listed above will make the job easier and faster. We hope you found this guide helpful? If you did, kindly leave a comment and don't forget to share…