Abuja, a capital city of Nigeria, sits in the shadow of the gigantic monolith known as "Aso Rock". It is home to the Presidential Complex that houses the offices and the residence of the Nigerian president on the eastern edge of the city. It is a city known for "greener pastures," where opportunities abound for entrepreneurs and start-ups to thrive.
Sadly, the inconsistency with Nigeria's electricity, high cost of living, and exorbitant prices in securing offices has become a hole of injury in the bones of creatives, start-ups, employers, and entrepreneurs. And, this has created a stigma to the mentality of how digital affairs are run.
As a freelancer or startup (with a small team), working from home seems fancy until you become less productive, as a result of distractions, and slow internet, amongst other factors that could be prevented.
This is why it is a necessity to be in a physical environment that allows you to work effectively and efficiently, build great business relationships with people, and create an atmosphere for beautiful relationships in the workplace.
Apart from saving money and other resources, having an address for receiving packages and mail promotes brand authenticity. And, co-working spaces serve as platforms to network and collaborate with a wide range of bright minds, discover new sources of ideas, and become more effective.
To help you achieve this, I have compiled a list of the 5 best co-working spaces in Abuja.
1. Aiivon Innovation Hub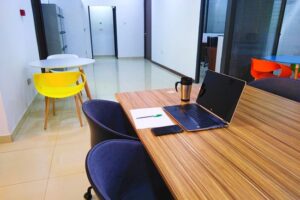 Aiivon is an innovative co-working space that houses over 60 Startup entrepreneurs and power over 100 ideas to maximize their reach with exquisite comfort. They render amazing services for a cheap amount of money compared to renting a physical office.
At Aiivon, you have access to free high-speed internet and 24-hour electricity supply, free business and legal consultation, a kitchen to eat food when hungry, free access to programs and training, and game nights.
2. Work and Connect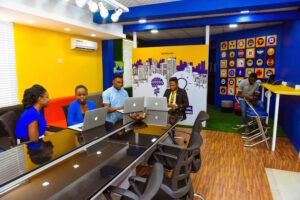 This is a co-working space located in the Jabi area of Abuja, Nigeria founded by a passionate entrepreneur Abdulrazaq Ahmed, with a mission to support at least 1000 Startups before the next 5 years.
Their interiors and furniture are exquisite with a well-structured planning crafted by a genius architectural work. Are you an entrepreneur or freelancer living in Abuja, Work and connect hub is the best co-working space you could ever think of visiting.
They offer other amazing spotlights such as:
High-speed WiFi

Heating

Air Conditioning

Seating

Standing Desks

Relax Zones

Lounge

Chill-out Area

Outdoor Terrace

Swimming Pool

Nap Room

Yoga Studio

Meditation Room
It is a co-working hub that helps you to be in a lively environment that allows you to work and connect with other amazing people.
3. Savvy Instant Office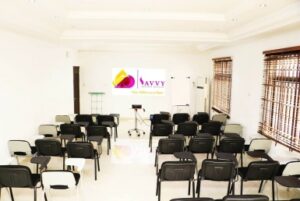 At savvy, their facilities are fully equipped with the latest technology computing system structured to drive inspiration and leverage cost-effective office solutions fully integrated with spilled business services. It is a co-working hub located in Kumasi Crescent Wuse 2 Abuja, Nigeria.
Savvy offer amazing banquet such as high-speed internet, meeting and conference room office desk, resting spaces included, and many more.
4. House 72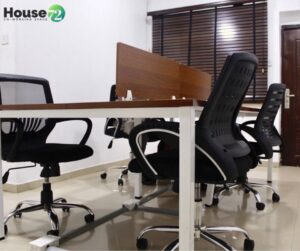 Are you in search of a classic co-working space in Abuja? House 72 got you. It is located at Birnin Kebbi Crescent Garki II, Abuja, filled with amazing interiors and wide space that could make you feel like you are at home and a glass door to see the amazing outskirt visibility of the environment while you work in serene comfort.
Their premium membership plans come together with an all-in-one comfort pack like Free wifi, free coffee, a Board room to host your office meetings, a Virtual private office for conference meetings or remote video calls, a pixel private office, a fully dedicated non-sharing office for you and you only, and many more.
5. Novare Shared Office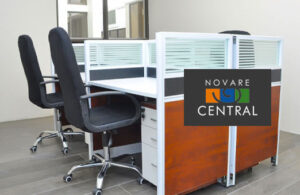 A place fondly referred to as, where work meets life. It is a co-working space located at Dalaba St, Wuse, Abuja Nigeria, with a very neat and conducive networking space you can easily gain access to – Free internet, training room, meeting rooms, underground parking space, maximum security, kitchen, climb the Rooftop anytime.
They also offer other services exceptional to the co-working hub only. They include indoor and outdoor services such as sports and fitness, restaurant and eateries, technology and electronics, and entertainment.
Also, note that Novare office co-working space is a part of the building in a plaza used for multipurpose services. Banks are available in the plaza.
Truly, you may not know what it is to work comfortably at all times except you are an entrepreneur striving through Nigeria's hard Economy. This is why working in a lively and affordable environment that promotes work efficiency, and fosters great work relationships with a stable power supply among numerous benefits is non-negotiable. And, it is exciting to see how co-working spaces are helping start-ups, entrepreneurs, and creatives, find their ground.
We hope you found this guide helpful. If you did, kindly leave a comment and don't forget to share…