As a busy professional that you are, you'll always find calendar apps indispensable. This is because the hustle and bustle of life can make you forget important meetings and appointments which can be very costly. Keeping those events only on your head can be dangerous because the brain may forget. So the smart approach is to keep a calendar app with you. There are a good bunch of calendar apps on the Apple App Store, and we've done the work here to highlight the best five. Let's dive right in….
1. Fantastical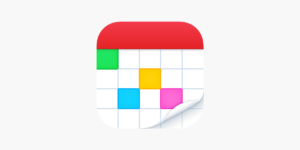 Fantastical is one of the best calendar apps for iOS. It's neat and straightforward interface makes organising a breeze. Fantastical boasts of natural language parsing. This feature is incredibly useful as it allows you to create events and reminders in natural language. Just enter "meeting with Ngozi at 10:00" and Fantastical will place that event on your calendar. Fantastical has support for other calendars and services. Using this integrations, you can give responses to invitations and manage all your invitations in one place.
2. Calendar 5 by Readdle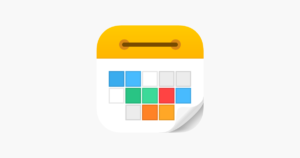 Calendar 5 is another interesting app you can look into to manage your events and appointments. The calendar from Readdle is one of the most powerful having many very useful features to make events scheduling and management a breeze. The interface has an easy to use interface that helps you to organise with ease. You'll have a first-hand view of your events on the interface so that you can have quick look at how your day, week or month look like. Calendar 5 has multiple account support also and support for integrations.
3. WeekCal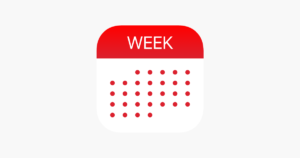 WeekCal is for very busy professionals and if you are one, you should consider looking into it. You'll see the whole events view from a single screen. And you can see different kinds of views including week, list, month agenda and more. It has a lot of customization options too. It boasts of various colors, you can change the default new event layout and customise the icons. It features Calendar Store, an add-on that enables you to add famous birthdays, sports calendars and more.
4. BusyCal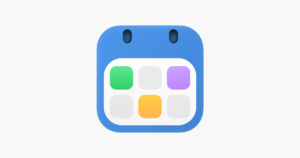 Another great calendar app is Busy Cal. The calendar is also popular and has a matching calendar app on macOS made by the same company. The app is very useful for people who like to travel and commute a lot. The app will provide travel duration for meetings, and works with Google Maps. It has the Natural Language feature, but it's not as good as Fantastical's own. There are ways you can customise your calendar and.events on BusyCal. Use tags and colors to make the important events standout. There are various calendar views that can be customised and it has a to-do list.
5. 24Me
24Me works as a virtual assistant and helps you in setting appointments, creating to-do lists and in note-taking. It is a powerful app indeed. 24me is smart that it sends you notifications of the next day event the day before so that you not caught unaware or when you forget. The app also works with weather and travel forecasts to help you with the time to leave for events so you're not held back by unfavorable conditions. It also has a bonus, note taking features which can be handy. Also 24me syncs with other calendar service seamlessly like, Google Calendar, Outlook, exchange and more.
Rounding Up…
Though all these calendars are fantastic in their own right, you want to find the one you like and that works best for you. So it's up to you to explore them and choose you best. We hope you found this guide helpful? If you did, kindly leave a comment and don't forget to share…