You can regard your computer as a machine, and really it is. It has internal hardware parts other than the software part you regularly interface with. The internal parts are what powers your PC and acts as a framework for your operating system and other softwares you run on your computer.
It is encouraged to perform benchmark test to see how your PC is performing. With the result, you can diagnose problems on your machine and avoid potential issues. In this guide, we cover the 5 best benchmark tools for Windows.
Geekbench 4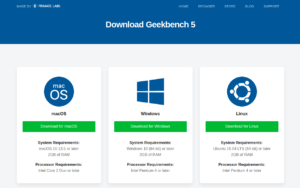 Geekbench is an extension of your PC's in-built performance monitor but with additional features. As your PC's default monitor may not have all the details you need about your system, Geekbench gives the nitty-gritty. It features test that have realistic feel. The interface you get to when you open Geekbench will ask you to specify your processor architecture. Once you hit Run Benchmarks, the test will start. The results are usually displayed with various sections. The most important details are Single-Core score and Multi-Core score. The higher the score, the more efficient your machine is.
2. CPU-Z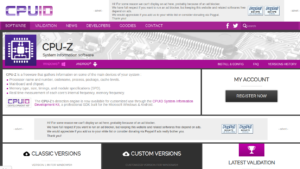 CPU-Z fetches information about your computer. It provides you with a lot of details including brand, model, number of cores and more. More than that, it gives information about the motherboard and system memory. When it was first released, it was very basic, but now it has been beefed up with a lot of features and details. It possesses a simple CPU benchmark and stress test. The platform even allows you to share your results to their websites. You can even get the app for your Android too.
3. HWMonitor

HWMonitor is known as a Hardware Monitoring Solution rather than a benchmark software. It is popular among gamers. It displays many important information about your PC like power consumption, temperature, your computer's voltage, clock speeds, and fan speeds. If your PC is fond of heating up and shutting down, you'll find HWMonitor useful in diagnosing the issue. The software will record your CPU and GPU temperatures based on tests from various settings and degrees of load.
4. AIDA64 Extreme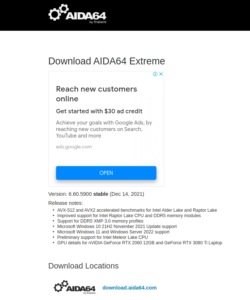 Specifically for GPU, AIDA64 Extreme is a powerful benchmark software that gives you details of components in your PC. You get a lot of details from the benchmark program, more than 50 pages of information. These information also contain details of installed programs, software licences and more. The software can work with multi-threaded memory and cache to give you your system RAM bandwidth. It boasts of graphs, and images to visually help you analyse results data. Once the result is ready, you can save the information in CSV, HTML or XML formats.
5. Cinebench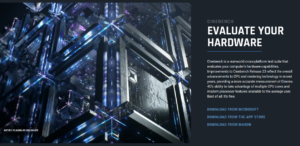 Cinebench provides well detailed results from any test you run in it. It is one of the most comprehensive software that can give you information on your machine. It's a free program and is popularly used. It runs its test by using various real-world tasks to calculate how your system will perform in the real-world. It performs this by picture-rendering simulation the kind of heavy tasks your computer undertakes. Cinebench not only runs test on the CPU, it also does this on the GPU and the processor cores of your CPU.
Rounding Up…
Your computer system also has limits even if it has a lot of power it comes with. Running a benchmark test can reveal its limits, help you diagnose problems and monitor your PC's health overall. We hope you found this guide helpful? If you did, kindly leave a comment and don't forget to share…