5 Best App Locks for Android 2021
If you live in this world, security would be of utmost concern because of the many security issues that face technology. You don't want your information stolen or your phone being intruded by just anyone. That's why there are various security apps. One of such apps is an app lock app. This app helps prevent unauthorized access to your device. In this post, we provide the five best app locks for Android
1. AppLock by DoMobile Labs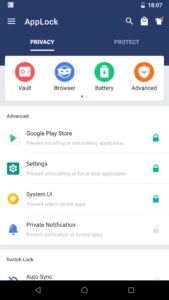 AppLock by DoMobile Labs is a capable app for locking apps on Android. Not only is it a solid option, it is also widely used by many people. AppLock allows you to lock apps on your Android smartphone. Not only can you lock apps, you can lock various system features like Wi-Fi, mobile data and Bluetooth. AppLock features lock profiles with special lock settings for home, work and so on. The app is so robust that it allows you to set a time or location for locking. If you like, you can hide the app, and prevent anyone from installing it. It boasts of power saving mode if you're really conscious of the app eating your battery power.
2. Norton App Lock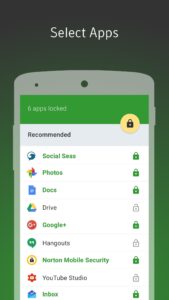 Norton is a top provider of security solutions for smartphones and computers. They have apps to combat viruses and malwares and they deliver well. Their security products also extend to App Lock. The Norton App Lock is an ad-free app locker that secures your apps behind a lock screen. You can only authorise the app to open such locked apps by entering a PIN, pattern or a fingerprint scanner. The app not only lock apps. It also has a vault for saving your photos. For better security, you can prevent the uninstallation of the apps.
3. AppLock by Systweak Software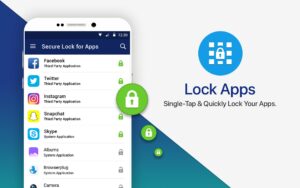 One or the best apps for locking other apps on your Android device is AppLock by Systweak Software. The app helps protect your privacy and keep your information confidential. You can either use Pattern or passcode to lock apps on your device with this app. You can lock any app on your phone and no one can open them except they know the pattern or passcode. If you forget your password, you can easily recover it with your email or reset and set a new password. You can expect the app not to eat up your battery power.
Download AppLock by Systweak Software
4. Applock by IvyMobile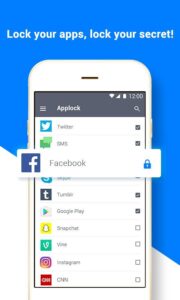 This app lock from IvyMobile is a solid option for locking apps for your Android. The app can lock any app on your device and it can also keep your photos and videos safe. The app helps to provide better security by the use of invisible pattern lock and random keyboard. It also boasts of themes, and lock frequency and lock elements can be hidden. When an intruder inputs and incorrect password, a photo is taken. The app is free and helps to keep your device private.
5. Applock by TOH Talent Team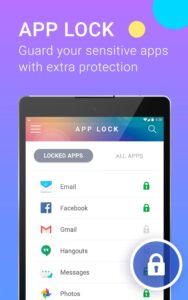 Applock by TOH Talent Team is a robust app that has a lot of features. You can be sure of great protection for photos, calls, SMS, email, notes, settings, and others on your device. You can lock all these behind a password or pattern lock screen. The app can lock apps that require privacy like Facebook, WhatsApp, Instagram, SMS, Gallery, Messenger, Snapchat, and Contacts and more. The app has great ratings on the Google Play Store as users say great things about the app. It has a free version as well as a premium version.
Download Applock by TOH Talent Team
Rounding Up…
App Locks provide an extra layer of security to the normal lock screen you have on your Android device. If you want to be secured more than just that first lock you see when you open your phone, then you should try any of the app locks listed here. We hope you found this helpful? If you did, kindly leave a comment and don't forget to share.