Our phones are software-powered device. That is, they cannot work unless there are programs in it that make it work. This also means these softwares are prone to attacks by malwares due to vulnerabilities. This is why it is always adviced to update apps regularly and keep an eye on the permission apps on your device requires. If you want to stop a malware, then you should try an antivirus app. In this guide, we provide 5 best Antivirus apps for Android.
1. Bitdefender Mobile Security


Bitdefender is one of the best antivirus apps for Android. The robust app packs a lot of features that makes it top choice. You get a capable malware protection, an excellent VPN that shields you from malicious websites. In it, there's also an app lock, anti-theft features and notifications in the case of data breach. It also boasts of a new feature called Scam Alert that tracks and alert you of malicious links in messaging apps and SMS. Overall, Bitdefender is light in performance weight and does not consume too much of system resource.
Download Bitdefender Mobile Security
2. Norton 360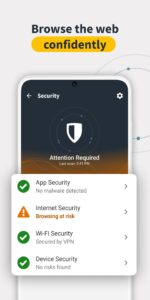 Norton boasts of a myriad of features that safeguards your Android. It has an App Advisor based on the Norton Mobile Insight. What this feature does is to check for any app that poses risks to your device. It also tracks apps that drain your battery helping you to save resourse in the long run. Norton also features call blocking that keeps you safe from spam calls. It also has anti-theft features that can let you lock your stolen phone from wherever you are or even wipe all your data. There's also WiFi security that lets you know when you're trying to connect to a insecure WiFi connection.
Download Norton Mobile Security
3. Kaspersky Internet Security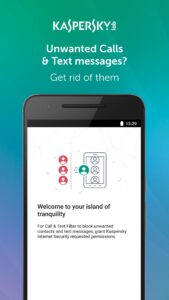 This classic antivirus software also has an app for Android and it performs well. One of the highlights of the app is its malware scanner that checks your device for malware vulnerabilities. After scanning, you'll also be able to remove malicious apps and files. It also packs a filter that blocks robocalls. Kaspersky also has a set of anti-theft tools that will help you secure your phone and data when it is stolen. The app can track and give you the location where your device it, sound an alarm that it has been stolen and you can also wipe all data. You also have protection from malicious links with its anti-phishing tools.
Download Kaspersky Internet Security
4. Avira Antivirus Security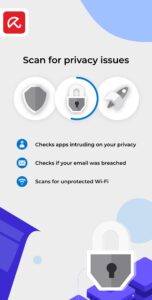 Avira is a top performing antivirus app also. The app boasts of many features that makes it one of the best. You have a great malware detection and removal engine in Avira and it doesn't disappoint. It will remove virtually any malware that comes its way. Avira is cloud-based which makes it use less system resources thereby increasing your battery life. Avira has anti-theft tools that secures your phone and data when stolen. You have an app privacy scanner and also an app lock, to keep your apps safe. There's also a WiFi scanner that informs you when you are about to connect to an insecure WiFi connection.
Download Avira Antivirus Security
5. Avast Antivirus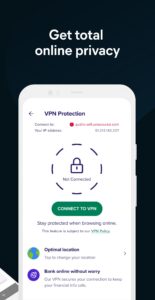 Avast Antivirus is another powerful Antivirus app for the Google Play Store market. The app does malware protection well. It features a data shield that protects your files, information from apps that want to intrude your privacy. There's also web protection that shields you from website that contain malicious contents. Avira has anti-phishing tools so that you don't fall victim of phishing schemes. Though, Avira isn't a real-time antivirus app, it works well within the capacity of its features.
Rounding Up…
A successful malware attack can be really damaging. You could lose all your data or even lose them to unscrupulous people through a breach. This why it is important to have an antivirus on your Android device. The apps listed here are capable and will serve you well. We hope you found this guide helpful? If you did, kindly leave a comment and don't forget to share…