In the world of work, there can be so many things to do. How do you get a lot done, and still get productive in the process? Say hi to automation tools!. You don't have to do every task yourself. Automation tools are there to help you get things done easier and faster. Zapier is one of these automation tools and it is popularly used by brands and businesses. If you are looking for an alternative to Zapier, then you're at the right place. Let's get right in…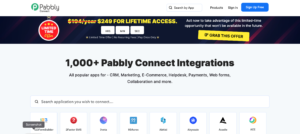 Looking for an excellent automation tool, you can go with Pabbly Connect. The tool has a user-friendly interface that can be easily customised. You will get integration for many apps like Facebook Lead Ads, WhatsApp, Salesforce, and more. In short, it supports over 1000 integrations, including applications that cut across marketing software, popular CRM tools, and form builders. Pabbly Connect allows you to create multi-step workflows, and you can tweak them the way you want. Pabbly Connect also has the advanced features like delays, routers, scheduling, and you can do these even on the free plans.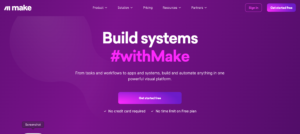 Make is a drag-and-drop integration visualiser featuring over 1000 app integrations. It has a lot of automation workflows. The visual automation tool also boasts of advanced features that help you to do more complex things. It is one of the most powerful Zapier alternatives. The visual editor is one of the best things about it. It features code elements such as HTTP/SOAP and JSON that allows users to jump into coding workflows. Make has a free plan so if you're just starting out, you can get on the platform. But if you need more features, you should subscribe to the paid plan.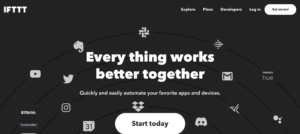 IFTTT means IF This Then That, and it helps you to chain simple conditional statements. These statements are called applets. It is free to use. The applets are connected to other integrated web services. With IFTTT, things become easier. It works with social media apps for example. There are applets that can be connected to music apps like Spotify, and SoundCloud. IFFTT also helps you sync your mobile assistant across all devices. What about notifications? IFTTT will send notification about reminders, music update, and weather reminders.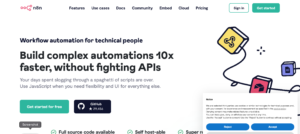 Another alternative to Zapier is n8n. This tool helps with automating workflows. The tool helps individuals and businesses to have an organized workflow. If you don't want to dive into coding for automation, you can get this no-code tool, but if you want to, it has features for coding. n8n is self hosted, but there's a cloud version. One advantage of the tool is that it can manage complex processes. n8n actually works with fewer apps than its alternatives, but still you can create other processes for apps that it does not support natively. The tool is perfect for you if you're a developer that wants to tweak automation processes.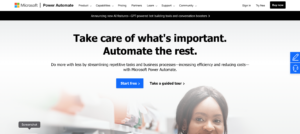 Microsoft Power Automate will take your work to the next level with automation. Power Automate lets you connect apps together for automation. Power Automate has templates you can work with. You just need to find a template you want to work with, and go from there. In short, the tool helps you increase your efficiency, and improve business processes. You can do integration with popular apps like Facebook, Instagram. Power Automate boasts of a drag-drop workflow which makes it easy for a non-technical person to make automations.
Rounding Up…
Zapier is powerful and offers great features that make automation fun. There are other alternatives too. A good number of these tools are also powerful. If you are willing to take your business to the next level, you should invest in any of these tools. We hope you found this guide helpful? If you did, kindly leave a comment and don't forget to share…