Google Stadia was a prominent cloud gaming platform that unfortunately shut down in January 2023. However, the world of cloud gaming continues to thrive with several alternative options available. While Stadia offered impressive performance, there are other platforms that come close to its capabilities. In this guide, we will explore the top alternatives to Google Stadia for cloud gaming.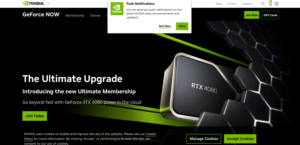 Nvidia GeForce Now is a compelling alternative to Google Stadia. This cloud gaming service allows you to play games on various devices, including PC, macOS, Android, and Android TV. It even supports integration with your Steam account, Epic Games account, and other gaming accounts, enabling you to access and play games from your existing libraries. While its quality may not match that of Stadia, GeForce Now offers a vast selection of games, including popular titles like Genshin Impact, Fortnite, and Cyberpunk 2077. It also supports ray tracing, a feature absent in Stadia. To enjoy smooth gameplay, a minimum internet speed of 15Mbps is recommended for 720p gaming at 60FPS, while 1080p gaming at 60FPS requires at least 25Mbps.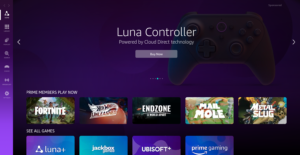 For a wide range of games, Amazon Luna is a reliable choice. This platform provides access to a rotating library of games at no additional cost. You'll find titles like Medium, Resident Evil, Far Cry 6, and Assassin's Creed Valhalla, among others. Amazon Luna offers flexible subscription plans and is compatible with various devices, including PCs, Macs, and Chromebooks. Similar to Google Stadia, Luna has its own low-latency controller, but it also supports compatible PlayStation and Xbox controllers. The streaming performance on Luna is decent, offering 1080p resolution at 60FPS.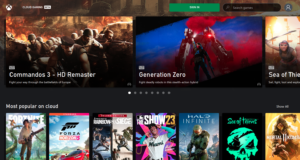 Microsoft is a major player in the cloud gaming space, with Xbox Cloud Gaming as its offering. Initially introduced as a preview called Project xCloud in 2019, Xbox Cloud Gaming is now available alongside the Xbox Game Pass Ultimate subscription. Subscribers can enjoy a vast selection of games included in the Xbox Game Pass library through cloud streaming. Popular titles like Forza Horizon 5, Skyrim, and Halo Infinite are accessible through this platform. Xbox Cloud Gaming allows you to play games on the go, whether on a Windows PC or console, providing flexibility and convenience.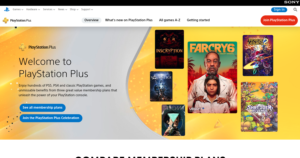 Formerly known as PlayStation Plus, PlayStation Now offers a different cloud gaming experience. While multiplayer gaming is a major focus, subscribers also benefit from various perks, such as discounts on cloud storage. PlayStation Now offers three flexible subscription packages: Essential, Extra, and Premium. Sony consistently adds new games to the library, ensuring a fresh gaming experience. A notable advantage of PlayStation Now is its collection of exclusive titles, such as Horizon, making it a compelling option for fans of PlayStation exclusives.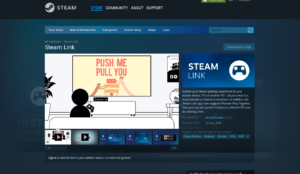 Steam Link is a unique alternative that differs from traditional cloud gaming platforms. It functions as a game casting utility, allowing you to stream games locally from a powerful PC with a capable CPU and GPU. A reliable Ethernet connection is required for optimal performance. With Steam Link, you can play games on your smartphone, tablet, or laptop by casting them from your host machine. The performance largely depends on the hardware of your host machine. Steam Link offers support for various controllers, granting you the flexibility to choose your preferred input method.
In Conclusion…
Despite the discontinuation of Google Stadia, the future of cloud gaming remains promising. The alternatives mentioned above have shown significant improvement over the years, and further advancements are expected. If you wish to delve into the world of cloud gaming, consider trying out one of these alternatives. We hope you found this guide helpful