Freelancing is a popular work option in this time and age. Gone are the days when you have to always be out to go to the office. From the comfort of anywhere in the world, you can work and get paid.
Fiverr is one of those freelancing platforms that has helped freelancers to sell their services, and businesses to get skilled labour for their teams. However, Fiverr is not without drawbacks.
If you are a freelancer, and want to get a freelance platform apart from Fiverr to offer your skills, this guide will help you choose one. Let's dive right in…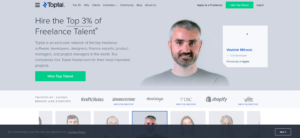 Toptal is a freelance platform that hosts experts. The platform has jobs from various industries. You will find jobs from the healthcare, e-commerce, and finance industry. The platform boasts of over 21,000 registered employers, and over 2,200,000 freelancers. Anyone who applied to be on Toptal has to prove themselves before they are accepted into the platform. Toptal charges 3% of projects done by freelancers. They have protected payments so you can feel safe. There is also a progress tracking feature, as well as API for developers. What's more? Toptal has an in-depth skill review feature. Overall, it is an excellent place to be if you're a freelancer.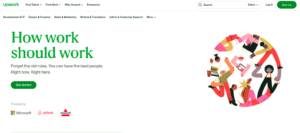 Upwork is another alternative to Fiverr. This platform has been around for a long time now. It offers jobs in categories such as development and IT, design, finance and accounting, admin and customer support, sales and marketing, writing and translation, and legal. Upwork doesn't quite work like Fiverr. On Upwork, individuals or businesses post a job, and freelancers will send proposals. Freelancers and agencies will then use Upwork's virtual currency known as Connects to connect with clients. Upwork allows you to join the platform for free. As a freelancer, it is competitive as Upwork narrows down freelancers to the best for the job.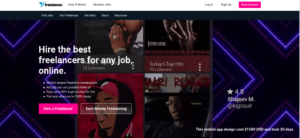 One of the largest freelancing platforms among others, Freelancer is a great way to get jobs. Clients post jobs of projects ranging from small tasks to big projects. You can get a job in over 1800 job categories. These categories include design, software development, translation, data entry, and much more. As a freelancer, you'll need to have a portfolio. Clients will check through your portfolio to ascertain if you're fit for the project. You only get paid once the work is completed and the client is 100% satisfied. Freelancer's platform is user-friendly, and you can easily navigate through it.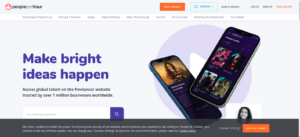 PeoplePerHour matches clients with freelancers. It is used by small and medium businesses looking for the right skill set for their project. The platform which is budget-friendly attracts a lot of clients. PeoplePerHour payment is based on the hour system. As a freelancer, you can post your services in various categories, and you can be assured of payments to be made before you start a project. PeoplePerHour ensures quality freelancers are on their platform by getting them to prove their skills. The platform ensures that users are protected against scam and frauds.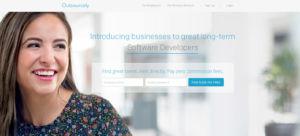 Outsourcely is another platform that helps you secure work. The platform calls its service providers "remote workers" instead of "freelancers". The platform distinguishes itself by being a network of remote workers who can manage startups. It does not use the "freelancer – one-off project model", instead it helps businesses secure a long term working relationship with remote workers. One advantage of Outsourcely is that it lets you keep all the money you make which is a very uncommon thing in the freelance space. However, if you are the type of freelancer who likes one-off projects, it may not be suited for you.
Rounding up…
There will always be options, but you want to go with an option that suits your needs and taste. As a freelancer, you want to be protected regarding payment, as well as joining a platform that you can get clients easily. This article must have done justice to the questions you might have had. We hope you found this guide helpful? If you did, kindly leave a comment and don't forget to share.