Dropbox is a popular cloud storage service. The cloud storage boasts of many features that help to give you a great experience while using the service. Still, it's not the best out there. It still lacks certain aspects which can motivate one to seek alternatives. For example, it lacks in the aspect of user privacy, with the absence of end-to-end encryption. It has limited free storage space, and lacks advanced features. If you want an alternative to Dropbox, then you're at the right place. We explore the best alternatives to Dropbox…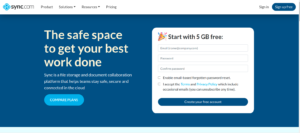 Sync.com is at the top on our list of best Dropbox alternatives. With the service, you will be able to upload files automatically by putting them in the dedicated sync folder just like Dropbox. Not only that, you have many other features that work for file sharing like download limits, link expiration dates, granular permissions, and more. Sync.com comes with solid security features with free zero-knowledge encryption. Sync employs TLS protocol to secure files that are moving so that they are not affected by threats. One big advantage of Sync.com like we have been saying is security, but other than that, it gives you 5GB free storage when you sign up for free.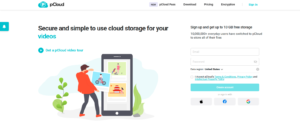 Another Sync.com alternative is pCloud. Also big on security, the cloud service board of Swiss data security. Before data is uploaded, pCloud encrypts data on the client-side first which protects your files from threats. There's also TLS/SSL channel protection, 256-bit AES encryption, and more. With the zero-knowledge privacy feature, pClouds will not be able to see your encryption keys. You get 10GB of free storage. The service also has mobile apps for Android and iOS, as well as desktop apps for Windows, Linux, and Mac. There's also multiple file-sharing options available.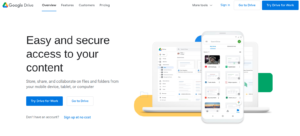 From the tech giant Google, Drive is another alternative to Dropbox. You might already know Google Drive, and probably have a Gmail account. Google Drive has more comprehensive features than Dropbox. Google Drive works with other Google services to give you a rich experience. You have other Google services at your disposal like Gmail, Calendar, and Keep. It also supports Integration with other third-party apps. Google Drive boasts of a decent 15GB storage. This is quite okay if you will be uploading small-sized files.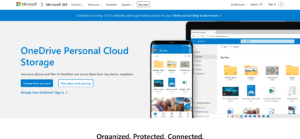 OneDrive is one of the best Dropbox alternatives. If you have a PC, you most likely have OneDrive on that computer. One of the advantages of OneDrive is that it syncs with other Microsoft apps to give you a connected experience. For example, if you have auto-save turned on Excel, it automatically saves to OneDrive. Files that are stored on OneDrive are also saved to your computer, which means double protection of your files. OneDrive even allows you to sync your files with multiple devices.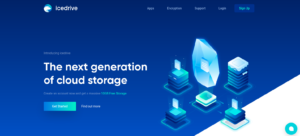 Icedrive is another alternative to Dropbox. It's new to the storage market, but it brings impressive features. Icedrive has excellent syncing features, and it can sync any folder on your computer via the "context" menu. Icedrive has a brilliant design across its apps, and stands as one of the most gorgeously designed cloud storage. Coming to security, it boasts of a "vault" where you can put files that will be protected with zero-knowledge. Icedrive has great upload and download speed so that you can easily store files and retrieve them quickly.
Rounding Up…
Dropbox may be a good cloud storage, but it's definitely not the most competent. If things like user privacy really matters to you, you want to hop on a service that provides this feature and more that Dropbox does not provide. We hope you found this guide helpful? If you did, kindly leave a comment, and don't forget to share…