Time is very important and we can as well say time is life. This is why we it is important not to waste it. One of the ways people waste time is by oversleeping which can become an habit. People have used alarm clocks for a long time to break the habit of oversleeping, but none does it better than Android apps that were designed to suit this purpose. With these apps, you get many interesting features that can let you get up from bed on time.
Alarmy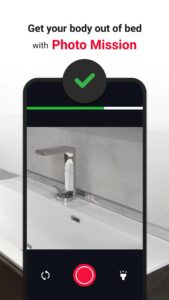 Alarmy is a great alarm clock app. The app prides itself as the world's most annoying alarm clock. They behave like a typical alarms but with extra features. One of them is that the app forces you to take the image of something in your house. What this means is that you have to wake up from sleep, go take a photo of that thing to get the alarm to stop. You can also set the app to allow you shake the device, answer math questions to silence the alarm and more. If you're an heavy sleeper, you should try this alarm really.
2. Early Bird Alarm Clock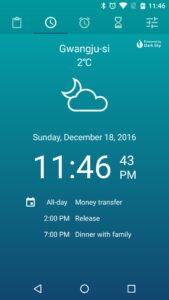 Early Bird Alarm Clock is an easy to use and functional app. Though simple, it has lots of features that help you to wake up easier. It also has a straightforward design that lets you browse through its features easily. The app can display weather after an alarm has been dismissed. There's the time shift feature that lets you adjust your alarms ahead or back. It also boasts of a timer that works with short-term alarms. The app packs various themes from which you can choose from.
Download Early Bird Alarm Clock
3. Sleep As Android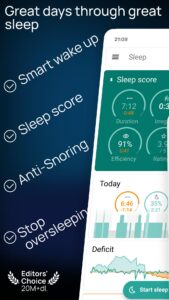 Sleep As Android is an amazing app that gets you to wake up at the time you should. With it, you are forced to wake up at the set time. It boasts of amazing features that you can rely upon. The app will pay attention to your sleeping patterns and wake you up gently with a calming alarm sound. It has a sleep tracker which you can activate to study your sleep. The app can get you to solve puzzles, barcode CAPTCHA Scan, Math sums, and more in order to remain awake.
4. AlarmMon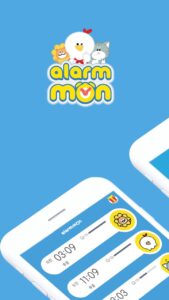 This is a cute alarm app. Having cool characters is cute but AlarmMon is even cuter. The app has beautiful characters like Chesses, Pico, and Bready. It helps you to wake up by giving you mini-games to play that forces you out of sleep. You'll need to finish up the games to dismiss the alarm. The app has a lot of ringtones, character sounds and even weather forecast to get you up. When you first open the app, you have to choose your sleep type – light, moderate, or heavy and choose what you're more into – mental or physical activities.
5. Alarm Clock for Heavy Sleepers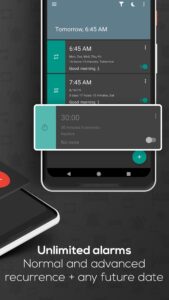 Alarm Clock for Heavy Sleepers is a robust app that has virtually all you need to get you up. The app has various features such as countdown alarms, one-time alarm, recurring alarms and more. It has smooth integration with Android wear, sleep stats and more. One of the great features is it can wake you up in a calm and gentle way. This is very great to make you wake up happy.
Download Alarm Clock for Heavy Sleepers
Rounding Up…
If oversleeping is a problem for you and is affecting your life and work, it is important you get a way to prevent it and alarm apps can help you do this. We hope you found this helpful? If you did, kindly leave a comment and don't forget to share…