Computers generally cannot work without an operating system powering them. These piece of software act as base on which apps are installed. Windows, Mac, Linux are examples of these operating system.
Today we'll be taking a look at Ubuntu, a Linux distro. When you get your Ubuntu installed, you'll also want apps other than the default apps. This way, you'll have more functionalities than what the default apps offer.
Let's dive right in to see the ten best apps for Ubuntu…
1. Gnome Tweaks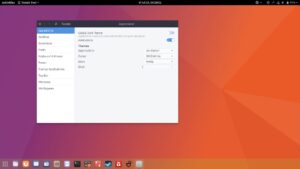 When you install Ubuntu, you're left with the Gnome desktop which doesn't have enough customisation like you would like. Gnome Tweaks boasts of many useful and advanced customisatiom settings that improves your desktop. The app features various controls that enable you to tweak things. Controls like drop-down menu, on and off sliders, numerical value exist in the app.
2. Google Chrome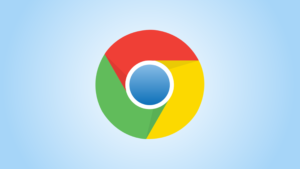 Chrome is a capable browser and is available for Ubuntu also. It is a feature-rich browser and well supported. You can find it on Mac and Windows as well. The browser allows you to sync passwords, bookmarks, and extensions if you log in with your Google Account. And you can do this across all your devices.
3. GIMP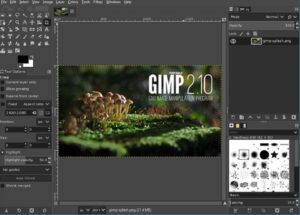 If you edit photos or do Graphics Design, you might have heard of Photoshop. While Photoshop is the industry standard for photo-editing, there are also other tools that does similar to what Photoshop does. One of them is GIMP. GIMP is a free and open source software that can be used on Ubuntu. It is not as powerful as Photoshop but it is close to it and does the job well.
4. VLC Player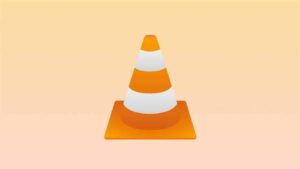 Ubuntu has built-in video players but they are not on par with video players that handle demanding videos. This is where VLC comes in. The powerful video player can handle almost any video that is played through it. Whether it is an 4K video encoded with the h.265 codec or an HDR video, VLC Player will handle them easily.
5. Telegram Desktop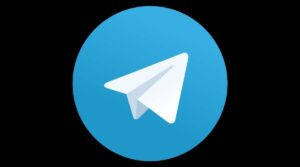 You can also message your friends, families, communities, right from your Ubuntu machine. Telegram Desktop can make this happen. If you already have Telegram on your smartphone, you can try out the desktop version too. The platform boasts of user-friendly design, encrypted chats and improved security. You can see messages received on your computer in your phone too.
6. Visual Studio Code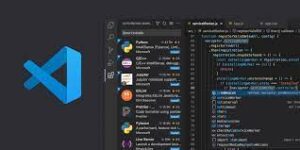 Linux is a great operating system for programming. There are various code editors for Ubuntu and among them are Sublime Text, Notepad++ and Atom. One unbeatable text editor is Visual Studio Code. The code editors from Microsoft is a free and powerful code editor. There is built-in support for varieties of languages like TypeScript, Node.js. it features additional features like auto-complete and has varieties of plugins.
7. Caffeine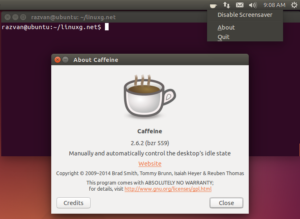 If you've noticed, when desktop computers go idle for a while, they eventually will lock and this is the case for Ubuntu. This can be frustrating if you are reading a book and you don't need to use your mouse. You sure can adjust settings in the settings menu, but this will not prevent the screen from blanking. But using an app like Caffeine can solves this problem. When you install Caffeine, your desktop screen will never time out when idle.
8. OnlyOffice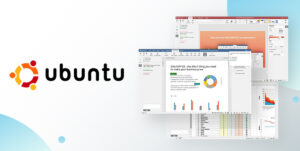 You'll need to do office jobs from time to time, and a solid office app will be needed to do this. OnlyOffice is a great open source app, available for Linux. The app is regularly updated so you can be rest assured. The app which looks and work like Microsoft Office provides the feel you get from the Microsoft Office apps.
9. Steam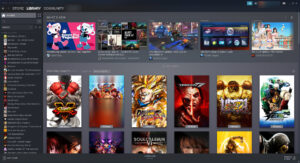 Steam is the platform for playing games on desktop. Though it is not good as what you'll find in Windows, but it still does the job well. Steam boasts of an expansive library of games, a great community and lots more . You can't play all the games on Steam yet but as the day go by, that number is increasing.
10. Kdenlive Video Editor
If you're looking for a capable video editor to edit that video clip before you upload to YouTube, then try Kdenlive Video Editor. The app can handle advanced video editing even on your Ubuntu machine. Kdenlive is a powerful and stable open source video editor. The non-linear video editor handles videos with its features such as keying, rotoscoping, keyframe editing, cool transitions etc.
Rounding up…
Having seen the best apps for your Linux Ubuntu, it is now time to kick-start your Ubuntu life with extended functionalities and features. We hope you found this guide helpful? If you did, kindly leave a comment and don't forget to share…