In the realm of computing, it's easy to fixate on the technical specifications of a PC, overlooking the crucial role of its surrounding environment. After the purchase, the machine finds its place on the desk, often without much thought. Yet, the impact of a well-curated setup on daily productivity and comfort cannot be underestimated. Fortunately, upgrading your workspace doesn't necessitate a hefty budget. Enter PC accessories—the unsung heroes of ergonomic design and functionality. From enhancing audio experiences to optimizing organization, these additions elevate your computing experience without breaking the bank. In an era of remote work, these desk companions are
1. Mouse Pad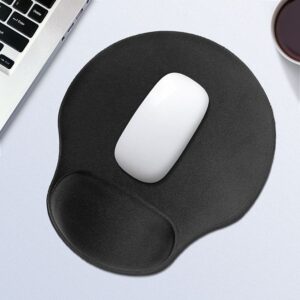 A mouse pad might seem like a minor addition, but its importance in enhancing PC usability cannot be understated. It provides a smooth, consistent surface for the mouse, optimizing tracking accuracy and reducing friction. This is crucial for tasks like gaming or graphic design, where precision is paramount. Additionally, it protects the underlying desk surface from scratches and wear caused by continuous mouse movement. Some advanced pads also offer features like wireless charging for compatible mice. Overall, investing in a quality mouse pad is a cost-effective means to augment performance and longevity, making it a staple in any PC setup.
2. Headphone Stand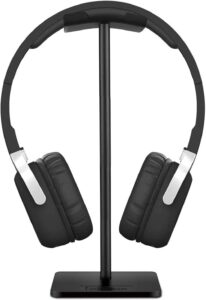 A headphone stand may appear as a humble addition, yet its role in optimizing a PC setup is far from minor. This accessory offers a dedicated space for headphones, reducing desk clutter and safeguarding them from potential damage or tangling with other peripherals. Beyond its organizational benefits, a stand helps maintain the shape and integrity of the headband and ear cups, ensuring prolonged comfort during extended use. Additionally, it adds a touch of sophistication to the workstation, enhancing its overall aesthetic. With some models featuring integrated USB hubs or charging ports, it proves itself as a versatile and indispensable accessory in any PC environment.
3. Table Speaker/Soundbar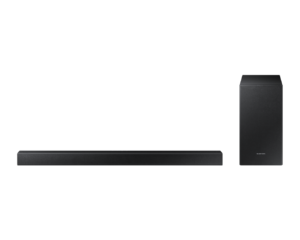 A table speaker or sound bar is a pivotal addition to any PC setup, elevating audio quality to new heights. Unlike standard built-in speakers, these peripherals deliver immersive, high-fidelity sound, enhancing everything from gaming to multimedia consumption. They offer precise directional audio, crucial for pinpointing in-game cues or enjoying cinematic experiences. Additionally, they free up desk space by eliminating the need for bulky speaker units. Many models come with customizable EQ settings, allowing users to fine-tune audio to their preference. With the rise of remote work and virtual meetings, a quality sound bar ensures clear, professional communication. In essence, it's an audio upgrade that transforms the PC experience.
4. Wrist Rest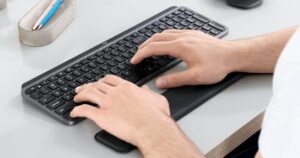 A wrist rest is a cushioned or ergonomic pad designed to support the wrists during extended computer use. It's a vital PC accessory, addressing ergonomic concerns and enhancing comfort. By maintaining a neutral wrist position, it mitigates strain, reducing the risk of repetitive strain injuries (RSI) like carpal tunnel syndrome. This small addition can greatly improve typing accuracy and mouse control, particularly during prolonged work sessions. It's an often overlooked, yet invaluable tool for anyone spending substantial time at a computer. The wrist rest exemplifies how a seemingly minor accessory can have a significant impact on user well-being and productivity in the digital realm.
5. Surge Protector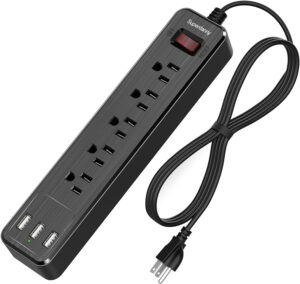 A surge protector is an essential safeguard for any PC setup. It acts as a barrier against sudden spikes in electrical voltage, which can result from power surges, lightning strikes, or grid fluctuations. These surges can irreparably damage sensitive electronic components within a computer. By diverting excess voltage away from the device, a surge protector ensures a stable and consistent power supply. This not only protects valuable equipment but also extends their lifespan, saving users from costly replacements. In essence, a surge protector is an indispensable shield, fortifying PCs against unforeseen electrical hazards and providing peace of mind for users.
6. Uninterruptible Power Supply (UPS)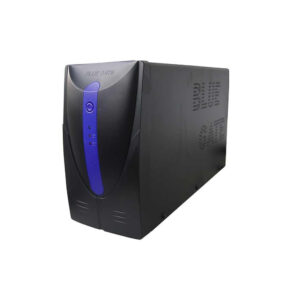 A UPS, or Uninterruptible Power Supply, is a critical component in any PC setup. It serves as a reliable power backup during electrical outages or fluctuations. Unlike surge protectors, a UPS provides a seamless transition to battery power, allowing users to save work and shut down their system properly. This safeguards against data loss, potential hardware damage, and system crashes. Additionally, a UPS filters out power anomalies, ensuring a stable and clean supply to sensitive components. Beyond protection, it grants users precious time to complete tasks during power interruptions. In short, a UPS is an indispensable ally, guaranteeing uninterrupted productivity and safeguarding valuable data.
7. Webcam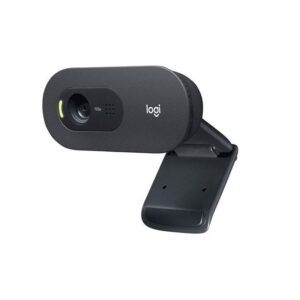 A webcam is a compact digital camera designed for capturing video and transmitting it in real-time over a computer network. In today's digital landscape, it's a quintessential PC accessory. With the surge in remote work, webcams facilitate seamless virtual meetings, interviews, and conferences. They also enable engaging content creation for platforms like YouTube and Twitch. Beyond professional use, webcams are pivotal for staying connected with loved ones through video calls. Their versatility extends to security monitoring and live streaming as well. Simply put, a webcam bridges the gap between the digital and physical world, enhancing communication, collaboration, and content creation for PC users.
8. Portable SSD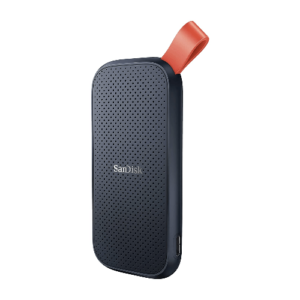 A portable SSD (Solid State Drive) is a compact, high-speed storage device that connects to a computer via USB. Its importance in the realm of PC accessories is paramount. Offering rapid data transfer rates, it significantly boosts file access and system performance. With no moving parts, it's more durable than traditional hard drives, safeguarding data from physical shocks. Its compact size makes it perfect for on-the-go professionals, allowing easy transport of large files. Moreover, it's an indispensable tool for backups, gaming, and multimedia tasks. A portable SSD is an invaluable accessory, revolutionizing storage solutions and enhancing productivity in the PC ecosystem.
9. Laptop Stand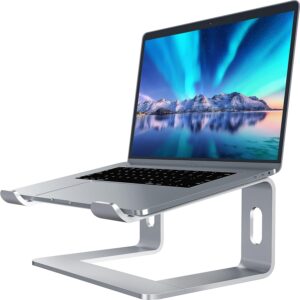 A laptop stand is a purpose-built accessory designed to elevate a laptop to an ergonomic viewing and typing height. Its significance in a PC setup cannot be overstated. By reducing strain on the neck and wrists, it promotes a healthier, more comfortable posture during extended use. Additionally, it aids in optimal airflow, preventing laptops from overheating and prolonging their lifespan. Some models also incorporate additional features like adjustable angles and built-in cooling fans. A laptop stand transforms a cramped workspace into an organized, ergonomic powerhouse, enhancing productivity and user well-being. It's a fundamental accessory for anyone reliant on a laptop.
10. Lighting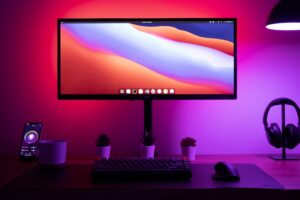 Lighting for a PC workspace refers to strategically placed illumination to optimize visibility and ambiance in the area surrounding a computer setup. This accessory is paramount in creating an optimal working environment. Adequate lighting reduces eye strain and enhances focus during long hours of computer use. It also complements aesthetics, providing a visually appealing setup. Customizable lighting options, like RGB LEDs, allow users to personalize their workspace. Additionally, proper lighting minimizes glare on screens, improving readability. In essence, investing in quality lighting for a PC workspace is a small but crucial step toward a comfortable, productive, and visually pleasing computing experience.
In Conclusion…
In the realm of work, every detail counts. The right accessories can transform a mundane desk into a powerhouse of efficiency and comfort. With a well-curated selection, you'll find that work becomes more enjoyable, and productivity soars. As we navigate through the demands of modern work, investing in the right PC accessories proves to be a small yet impactful step towards a seamless and elevated work experience. We hope you found this helpful? If you did, kindly leave a comment, and don't forget to share…