Samsung is renowned for producing the best flagship smartphones, and this year is no different. With the release of the Galaxy S23 Ultra, and the Galaxy 23, Samsung has shown that they can make a beast out of a mobile device. Whether you want the high-end flagships like the Galaxy S23 Ultra, or a mid-r5ange option, we've covered the best Samsung phones in this guide. Lets get right into it,,,
Samsung Galaxy S23 Ultra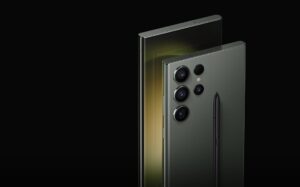 The Samsung Galaxy S23 Ultra emerges as a true powerhouse, prioritizing performance over flashy gimmicks. With its sizable build, including a 200-megapixel camera and versatile 3x and 10x optical zoom capabilities, the S23 Ultra revolutionizes smartphone photography.
Video recording capabilities, including 8K and 4K options, amplify its excellence. The Snapdragon 8 Gen 2 processor ensures seamless performance, complemented by the vibrant Super Dynamic AMOLED screen and intuitive One UI 5.1 software.
The S Pen stylus enhances versatility, bolstering note-taking, sketching, and camera control. Battery life and charging capabilities are impressive, emphasizing longevity.
Priced as an investment, the Samsung Galaxy S23 Ultra stands tall as a symbol of performance, camera prowess, and enduring durability. It's an alluring choice for users seeking unmatched capabilities in a smartphone.
2. Samsung Galaxy A54 5G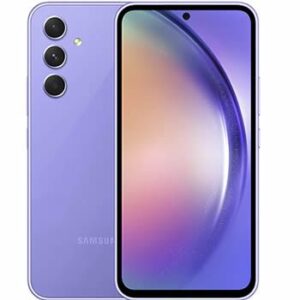 The Samsung Galaxy A54 5G stands out with its durable glass front and back panels, unlike its midrange peers that often use plastic. It sports an IP67 rating for dust and water resistance. The 6.4-inch 1080p OLED display offers a smooth 120Hz refresh rate, enhancing user experience, and achieves 1000 nits brightness for outdoor readability.
The phone boasts a substantial 5,000mAh battery and efficient performance, delivering commendable battery life. Its Exynos 1380 chipset and up to 8GB RAM ensure smooth daily tasks and gaming. The device supports 5G also.
An exceptional feature is the software support, promising up to four OS updates and five years of security patches, a rarity in this segment.
The camera system includes a 50MP main camera with optical stabilization, performing well in good lighting but struggling in low light and action shots, lagging behind competitors.
In conclusion, the Samsung Galaxy A54 5G offers a compelling package with its sturdy build, high-refresh-rate display, strong battery life, capable performance, and robust software support, making it a standout midrange option.
3. Samsung Galaxy S23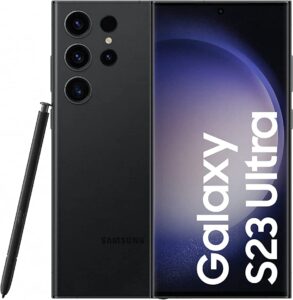 The Samsung Galaxy S23 is more than its size; it boasts a new design, improved internals, and enhanced camera features compared to the S22. Notably, it shifts to the Qualcomm Snapdragon 8 Gen 2 chipset, a 4nm octa-core processor clocked at 3.36GHz. The battery grows to 3,900mAh. The 6.1-inch Dynamic AMOLED 2X display maintains its 120Hz refresh rate. The camera setup features a 50MP main sensor, 12MP ultrawide, and 10MP 3x optical telephoto.
Its design showcases a cleaner, vertical camera arrangement, and compact dimensions. The display remains FHD+ with HDR10+ support. The Snapdragon 8 Gen 2 chipset boosts performance by 40% in multi-core benchmark scores. Battery life improves, lasting longer in video playback tests. The camera system delivers detailed photos, and software experience is positive. The Galaxy S23 offers an enticing blend of design, performance, and camera enhancements.
4. Samsung Z Fold 5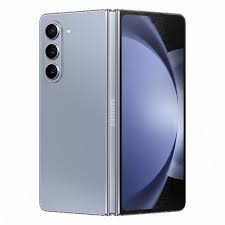 Samsung's Z Fold 5, the latest foldable iteration, presents minimal changes compared to its predecessor, despite a higher price. While welcomed upgrades include improved performance and a seamless fold, the question arises if Samsung has done enough to maintain its foldable dominance amidst rivals' advancements.
The device retains the overall design, now with a gapless fold that enhances its premium appearance, along with slimmer bezels and eco-friendly materials. The external 6.1-inch and foldable 7.6-inch 120Hz AMOLED displays persist, but the taller aspect ratio might be polarizing. The central crease, although slightly reduced, remains noticeable.
Camera setup remains unchanged, resulting in satisfactory image quality. The Snapdragon 8 Gen 2 chipset ensures smooth operation and multitasking. Improved third-party app support for the inner display enriches the software experience, although incremental.
Battery life is decent, and while 25W charging is adequate, it lacks the speed of some competitors. In conclusion, the Z Fold 5 brings refinements but faces strong foldable contenders.
5. Samsung Galaxy S21 FE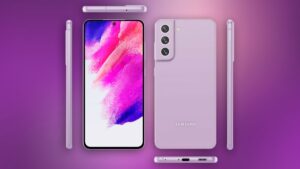 Priced less than the Galaxy S21, the Samsung Galaxy S21 FE boasts a Snapdragon 888 chipset for on-par performance. Its 8MP telephoto lens lags behind the S21's 64MP counterpart in sharpness.
The device supports a 120Hz refresh rate, but battery life suffers. With a 4,500 mAh battery and a slightly smaller 6.4-inch display, the FE's endurance under the 120Hz mode falls short, lasting around 7 hours and 46 minutes in a battery test.
The plastic construction is less premium, but the contour cut design adds sophistication. Camera hardware is similar to its predecessor, and the Snapdragon 888 chipset performs well. However, the Galaxy S21 FE competes with the Galaxy S22, which offers better specs for a slightly higher price.
Rounding Up…
Samsung has been known to dominate the Android market for a long time with its array of powerful device and often competes with Apple's iPhone. There's no doubt that the company has a promising future, thanks to the solid devices it makes. We hope you found this guide helpful? If you did, kindly leave a comment, and don't forget to share…