We are in a world of social connection, people making interactions with others and bonding with them. Back in the days when technology was not yet advanced, people made social connections. Now that there is the internet, and powerful devices, there are immense opportunities to make social connections.
Facebook was one of those platform that would introduce us to a world of social networking. After its launch, we began to see other social media network come up, and this has led to even better social experience. The likes of Instagram, Snapchat, Twitter came on board.
Instagram which is under Meta, Facebook's parent company is an interesting world of its own. Just few years back, the Reels feature was introduced and it was embraced. After some time, this feature was integrated from Instagram to Facebook. Right now, you can share reels directly from Instagram to Facebook. In this guide, we'll show you how…
How to Share an Instagram Reel to Facebook
Connecting your Facebook Account to Instagram
It is possible and quite easy to share an Instagram reel to Facebook. To do this, your Instagram and Facebook have to be connected first. Follow the steps below to link your Facebook account with that of Instagram:
1. Launch the Instagram app. Next, tap your profile photo at the bottom.

2. Next, select the menu icon which you'll see at the top right. After that, select "Settings and Privacy".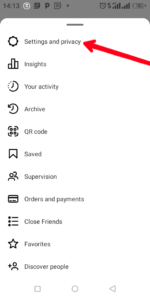 3. Now, select "Add more Account"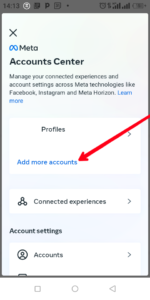 4. Select "Add Facebook Account". Now, log into your Facebook account. Then, select the Facebook page or profile you want to share your content to.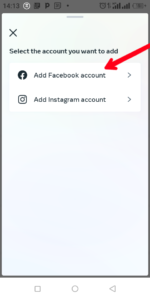 Posting a Reel
1. On your home screen, tap the "+" icon at the bottom. Next, select "Reel".

2. After that, record a reel or add a reel from your phone.
3. Select a reel by tapping the "+" icon at the bottom-left of your screen. Choose the video you wish to use for reels, and then tap "Add" at the top right.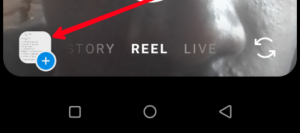 4. After that, tap "Next"
5. In the next screen, turn on "Also Share to Feed" and tap "Next".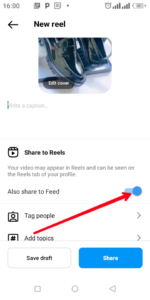 6. Finally, hit "Share" at the bottom.
Your reels will automatically be shared to Facebook.
Rounding Up…
Facebook started as a text and image only platform but has been improved to accommodate all sort of media. Not only that, it has a lot of features. However, Reels coming on the scene meant that Facebook will suffer from the competition, and so Meta did a brilliant thing by integrating it with Instagram Reels. Like you can see, it is super easy to share reels from Instagram to Facebook. We hope you found this helpful? If you did, kindly leave a comment and don't forget to share…