Meet is Google's offering as a video conferencing platform. The platform helps companies, individuals, families connect over the internet in a videoconferencing environment. It works on various platforms and is popular among teams who are accustomed to the Google ecosystem.
You can schedule meetings you want to hold at a later date on Google Meet. Google Meet allows you to do this in a case where you want to inform every participant early to enable them plan and prepare for the meeting. In this guide, we show you how to schedule a meeting on Google Meet.
How to Schedule a Google Meet On Your Mac or PC
You can schedule a Google Meet meeting on your PC or Mac easily. You can use any browser to do this, and the method is same on both PC and Mac. You'll actually be scheduling the meeting on Google Calendar.
You must be logged into your Google account to be able to do this.
1. Open your preferred browser and go to Gmail.
2. Next, click Google Apps (denoted by boxes arranged).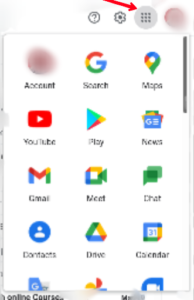 3. When it opens up, select Google Calendar. You'll be taken to the Google Calendar page.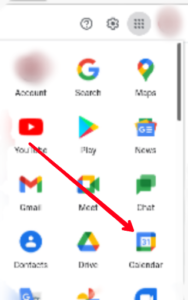 4. Next, click on Create and after that Event from the drop-down menu.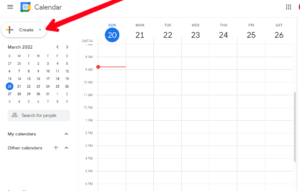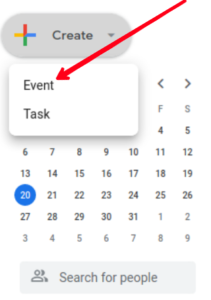 5. When you're done with that, enter details for the fields and select Add Google Meet Video Conferencing.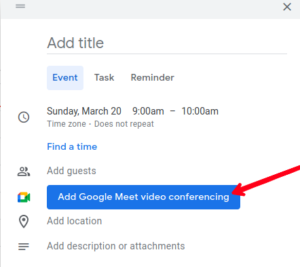 At this point, you can schedule the meeting. You can also share the meeting link from there. You can also add guests to the meeting by entering their email addresses in the Add Guests field.
Google Meet allows you to schedule a meeting up to 5 years with 250 participants for free.
How to Schedule a Google Meet In the Mobile App
You can also schedule a meeting on Android or iOS. You'll need to do this from the Google Calendar app. You must be signed to your Google account to do this.
1. Launch the Google Calendar app.
2. Next, tap the + icon at the lower left corner.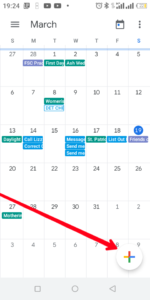 3. Select Event.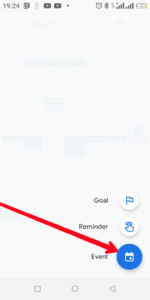 4. Enter the meeting date and time, and then enter the attendees' emails.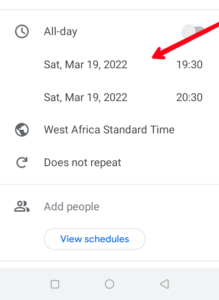 5. Now select Add Video Conferencing. Then the Google Meet link will be display.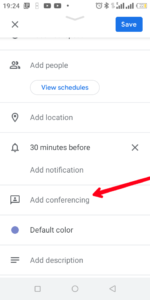 Next, hit Save at the top right and the invite link will be sent to the participants you added.
You can also copy the meeting ID and send it to others. You can do that by long-pressing on the meeting ID and then copying it.
If you want to copy the meeting ID and send it using a third-party messaging service or text, go back to the calendar and tap on the Google Meet event. Here, you can long-press the meeting ID and copy it to your phone's clipboard.
Rounding Up…
Google Meet is a very innovative platform offering users the ability to connect on a video call across borders. The schedule feature is a fantastic feature to set up meetings in advance. We hope you found this guide helpful? If you did, kindly leave a comment and don't forget to share…