How to Change the Language on YouTube
YouTube is no small platform. The platform is the largest platform for videos, and it has tons and tons of them. Whether you need comedy videos or a tutorial video, the platform is there to serve you these and more.
Knowing fully well that YouTube has a vast audience, Google ensured that YouTube was served in different languages. Which means you don't have to stick to a language you don't understand. You can easily switch language and browse through the platform with ease. In this guide, we take you through on how to change language on YouTube.
How to Change the Language on YouTube on Desktop
Whether you're a Mac user or Windows user, the process of changing the language of YouTube is the same. Since you will be accessing YouTube from the web browser, it's basically the same.
Here's how to change the language of YouTube on your computer.
1. Launch YouTube and sign into your account.
2. Next, click on your profile photo which you'll see at the upper right corner of the screen.
3. Move down the screen and click Language.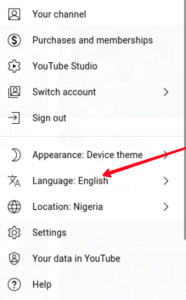 4. You'll see a list of languages. Choose your preferred language.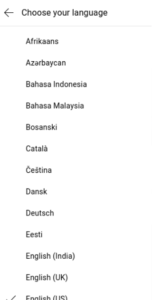 When you do that, you language will be changed to the one you selected.
How to Change the Language on YouTube on Mobile
As an Android or iOS user, you can easily change YouTube language. There are various ways to this and each method depends on how you choose to use YouTube.
Change Language in the YouTube Mobile App
You can automatically change the default language of YouTube if you change your app's location settings. Here's how:
1. Launch the YouTube app.
2. Next, tap the profile icon. You'll see this icon at the top right corner of the screen.
3. You want the Settings option, so move down the screen and tap Settings.
4. Next, select General which is first option on the page.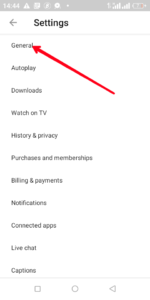 5. Next, move down the screen and tap Location.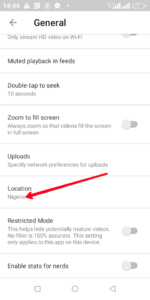 6. Now you can select the country you want the app location to be set to.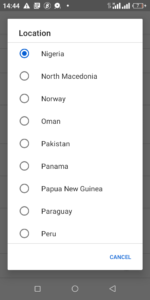 If you want to change the language settings directly, you will only be able to do so via your phone settings. You should find this settings in the System menu under your phone settings.
Change Language via Mobile Web Browser
The YouTube version in your web browser adopts the language of your phone. Here's how to change it:
1. Go to YouTube on your mobile browser.
2. Next, tap the three vertical dots which you'll see at the top right corner of the screen.
3. Now, select Settings and go down the screen and tap Languages.
4. The next page will show you a list of language. The languages are ranked and you can change the order by tapping on the three dots icon beside them.
5. You can also add a new language by tapping on Add Language.
Rounding Up…
It can be so frustrating when you have to use a platform which has only one language an you don't understand it at all. The platform will be as good as not useful. But YouTube understands it well, and that's why it caters for various languages. We hope you found this guide helpful? If you did, kindly leave a comment and don't forget to share.