With social distancing in practice, the COVID-19 outbreak brought telemedicine to the forefront. Telemedicine is an "answered prayer" as it has helped to reduce healthcare expenses with improved patient care. Since Doctors and Patients are always on the look-out for the best Healthcare Apps, I've made researched on the top 5 Health Apps in Nigeria:
CribMD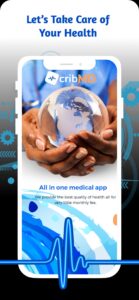 This is one of the options when it comes to selecting the best Health apps in Nigeria.
The CribMD App allows you to get treatments at health centers for free if you have an active subscription which cost around N60,000 for its premium individual plan yearly.
Drug delivery is also fast when you are using CribMD's health management platform, thanks to its acquisition of Charisland Pharmaceuticals, a chain of drug stores in major cities of Nigeria.
You can log in to its web portal or simply download any of its apps from Google Play Store or iOS App Store, to access the benefits that come with your subscription.
Reliance HMO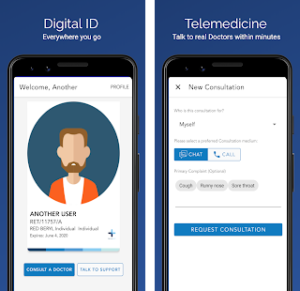 This is one of the best HMOs in Nigeria. You can save a lot of money on your yearly health cost while enjoying benefits worth over a million naira as insurance with any of its plans.
You have access to consult doctors online 24/7 on the mobile app as far as a specialist is available to attend to you any time you logged in. This is possible due to the company owning lines of physical health centres called the Reliance Family Clinics.
It's more exciting to know that you can get drugs delivered to you for free after the consultation, however, your location is a huge determinant. This service is an add-on to its health insurance packages.
Their telemedicine service can reach any internet enabled device through its website or simply download any of its Android and iOS applications from your device's app store.
Tremendoc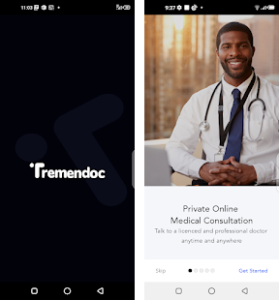 Tremendoc is another good choice that ranks high on the list of health apps in Nigeria.
It is a mobile app-accessible service platform hence; you will need to download the application available for both Android and iOS to enjoy its services.
Unlike Reliance, it does not directly provide health insurance. Instead, it ties up with some health management organisations that buy their service as an add-on to their packages.
Health Connect 24×7
With a very good rating by people using it to talk to doctors and manage their health, it is one of the best health apps in Nigeria.
Its payment is on a prepaid model, meaning you will need to subscribe to one of its plans to be able to chat or have a call with a medical practitioner.
The features on the Health Connect 24×7 mobile application allow you to keep track of health-related needs that range from blood sugar, oxygen rate, weight, and more.
HealthTracka
It is a digital health platform that makes lab testing easy and convenient with at-home sample collection and digital results in 1-3days.
For HealthTracka, testing gives them insights into the health of the user, hence they extend their services to provide free telemedicine consultation to patients who might need immediate medical services.
Established in May 2021, their goal is to make the lab testing experience stress-free and affordable for Africans.
You can save some costs and stress by first consulting a doctor using one of the telemedicine apps in Nigeria. It is convenient and less demanding. But, in the case of a severe condition, please don't hesitate to visit a physical doctor. We hope you found this helpful? If you did, kindly leave a comment, and don't forget to share.