All About MTN Hynetflex. MTN HyNetflex Data Plans and Price. Capped and Uncapped Data plans. Enjoy Unlimited MTN Data using HyNetflex
MTN HyNetflex is a 4G broadband service by MTN which provide and gives amazing speeds with seamless upload or download of large files, video streaming and lots more.
The MTN HyNetflex was great by MTN for Small and Medium Enterprises (SMEs), Small office Home Office (SoHo), Home Users, Heavy Data users (Video streaming, gaming and other heavy data task).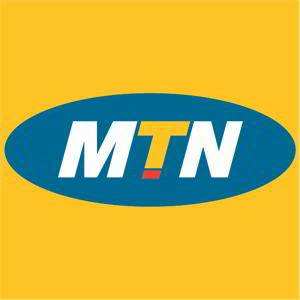 Buy MTN HyNetflex Router for 20, 000 Naira with 120GB and a Free Desk phone
Jumia Nigeria
Get MTN HyNetflex JUMIA APP Jumia Website
MTN HyNetflex Customer Benefits
HyNetflex lets you enjoy the following benefits, among others:
100% data bonus for the first 6 months of activating the service
Connect anywhere across the country, in 3G and 4G coverage areas, at superfast speeds
Connect multiple users from a single router
Activate flexible data plans that suit your needs
Stream, upload and download with ease
MTN HyNetflex Data Plans
MTN HyNetflex Capped Data Plans
Data Size: 12 GB
The data plan is usable for only 30 Days.
Price: 4,000 Naira
Duration / Time Limit: 30 Days
Data Size: 25 GB
The data plan is usable for only 30 Days.
Price: 8,000 Naira
Duration / Time Limit: 30 Days
Data Size: 45 GB
The data plan is usable for only 30 Days.
Price: 11,000 Naira
Duration / Time Limit: 30 Days
Data Size: 100 GB
The data plan is usable for only 30 Days.
Price: 18,000 Naira
Duration / Time Limit: 30 Days
Data Size: 160 GB
The data plan is usable for only 30 Days.
Price: 25,000 Naira
Duration / Time Limit: 30 Days
Data Size: 280 GB
The data plan is usable for only 60 Days.
Price: 36,000 Naira
Duration / Time Limit: 60 Days
Data Size: 360 GB
The data plan is usable for only 90 Days.
Price: 45,000 Naira
Duration / Time Limit: 60 Days
Data Size: 800 GB
The data plan is usable for only 180 Days.
Price: 90,000 Naira
Duration / Time Limit: 180 Days
Data Size: 1.5 TB
The data plan is usable for only 365 Days.
Price: 150,000 Naira
Duration / Time Limit: 365 Days
MTN HyNetflex UnCapped Data Plans
Bronze
(After 21 GB, speed may reduce to 512Kbps)
The data plan is usable for only 7 Days.
Price: 5,000 Naira
Duration / Time Limit: 7 Days
Silver
(After 105 GB, speed may reduce to 512Kbps)
The data plan is usable for only 30 Days.
Price: 20,000 Naira
Duration / Time Limit: 30 Days
Gold
(After 180 GB, speed may reduce to 512Kbps)
The data plan is usable for only 30 Days.
Price: 30,000 Naira
Duration / Time Limit: 30 Days
Platinum
(After 420 GB, speed may reduce to 512Kbps)
The data plan is usable for only 30 Days.
Price: 60,000 Naira
Duration / Time Limit: 30 Days
Check Out Airtel Nigeria Data Plans, Prices and Subscription Codes , Glo Data Plans, Prices and Subscription Codes and 9mobile Data Plans, Prices and Subscription Codes and MTN Data Plans, Internet Bundles Prices and Subscription Codes
Please share and like below, also comment below for any problem encountered. Thanks