How to Post Longer Videos on Instagram Stories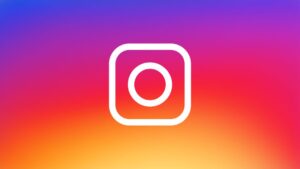 If you've used the Stories feature of YouTube, you'd have probably noticed that it only allows you to post a video 15 seconds long as its maximum length. Which means, if you have say, a 2 minutes video, it won't post it the way you want. So, how do you post videos longer than 15 seconds? In this post, we'll be talking about the various methods you can use to achieve this.
Using the Instagram App
Just like the normal multiple select feature on Instagram post, you can also do this on Instagram Stories. On your stories, you can select up to 10 photos and share them. However, you can select a video longer than 15 seconds to post on Instagram Stories but they must not be more than 1 minute. Instagram will post the video and split it into multiple parts. This only works for up to four stories and if your video is less than 1 minute, it will post. If this isn't the case, then you may have to consider a third-party app. Below is how to post your video on Instagram Stories if they are less than one minute:
1. Open Instagram Stories and swipe up to open up where you'll select a video.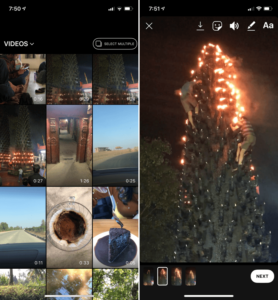 2. Locate the video you wish to post and tap it.
3. The Instagram Stories editing screen will come up having four thumbnail previews at the bottom. The video has been divided into four parts. You can edit any of the four individual videos.
4. If you're okay with the editing you've made, tap on the Share button to post the stories.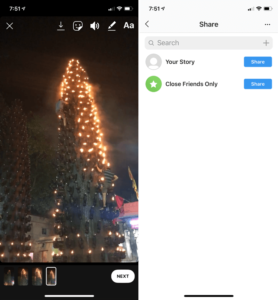 Using A Third-Party App
You can use a third-party app to trim your videos. In fact, this is a more quicker and easier solution. There are a lot of apps you can use to do this and we've listed some here:
1. Launch Long Story for IG and choose the video length you want each video to be.
2. Tap Select video and choose the video you want trimmed
3. Tap Choose
4. Next, tap Split and Save Clips and the video will start the splitting process.
5. When it is done, you will be able to post them in Instagram Stories.
1. Launch the app.
2. Tap Split Video and choose the video you want to trim.
3. Select Custom Split, and use the slider to adjust he length to 15 seconds.
4. Tap the Check button which is present at the top right corner and your video will be trimmed and splitted.
5. The split videos can be found in your phone's gallery.
1. Open the CutStory app and tap Video
2. Choose the video you wish to trim
3. Tap the download button you see at the bottom right corner and tap Instagram Stories.
4. The videos will now be trimmed and processed. The trimmed videos will be saved automatically to the camera roll.
5. The trimmed video are now ready to be posted on your Stories.
1. Launch the Story Cutter app on your device.
2. Tap Gallery and look for the video you want trimmed.
3. Select the length you want each video to have.
4. The videos will be processed and split up into different parts and you can access them in your phone's gallery.
Go Live
The issue with the above methods is that you won't have a seamless video stories. They will be played as they were arranged but it still won't be a smooth transition from one part to the other. If you want a video that's whole, then you can use the Instagram Live feature. You have a limit of one hour in length for Instagram Live videos and recently, Instagram added an update that lets you post to your story where you can have it there for 24 hours. Another thing to note is that you won't be able to post the video to your regular Instagram collection.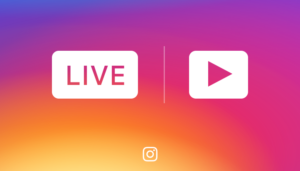 You can also check out
How to Download YouTube Playlist using a Download Manager
View Milliseconds in VLC Media Player
How to Download Facebook Video using a Download Manager
How to Unlock Your Android Device if your Forgot the Password
How to check BVN on MTN, Glo, Airtel and 9mobile
Hope with this, you have learnt How to Post Longer Videos on Instagram Stories.
Please share and like below, also comment below for any problem faced or encountered.