How to Password Protect Folders on Mac
Not everyone is meant to see what's on your Mac. Not everyone will understand this truth but you definitely do not want them to see your sensitive information, financial documents, and so on. One of the ways to get these contents from public view is by password protecting them, and you can do so on Mac. This post teaches you how to password protect folders and files on Mac.
Apple MacOS isn't equipped with the native function that allows you to password protect folders. There's still a way to get your folders password protected and even have it better secured. To have password on your folders, you have to create an encrypted disk image via Disk Utility, a pre-installed app on macOS.
Doing this grants you access to the folder, this time, as a mounted virtual disk. This folder can only be accessed, with contents able to be edited, added, or deleted after the password set has been entered.
The disk will have the password-protection and changes can be made even when the disk is dragged to the Trash
1. Open the Disk Utility tool from the Applications folder. Spotlight can also be used to search for it.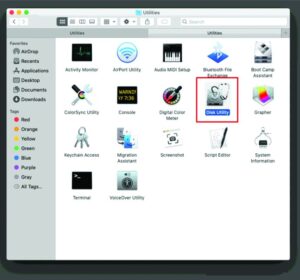 2. Once the app has been opened, select File. When the File menu opens, select Image From Folder. From here, locate the folder you want to password protect, select it and hit Choose.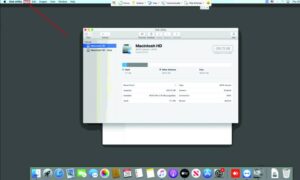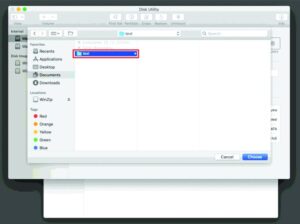 3. After performing the action and naming the folder, click Read/Write present in the drop-down menu under Image Format. Another menu exists under Encryption. Here, choose 128-bit AES encryption.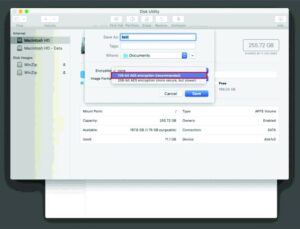 4. Input your password in the field provided and verify it. When the verification has occurred, select Choose, and after that, Save. You will receive a message from Disk Utility that the password protection process is finished.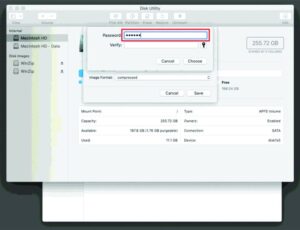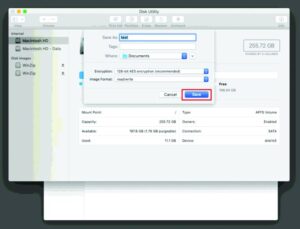 5. It is important to confirm that the image has successfully being password-protected. Do this by opening the image. A prompt should come up asking you this input a password. After this, delete the original folder. Next up, empty your Trash folder and ensure no one can access it.
Password Protect your Notes
With Notes app, locking is only done with a single password to lock all notes. The following steps will help you do this:
1. Launch the Notes app on your Mac.
2. Select the file you want to lock.
3. Click the Padlock icon and click Lock Note.
4. The Note app will request you to enter your password. You may also set a password hint to remind you in case you forget your password
5. Click Set Password.
If you decide to remove the Notes password, you can do this by clicking the padlock icon and then selecting Remove Lock.
Password Protect PDF Files in Preview
The Preview app allows you to password protect PDF files.
1. Locate and open the PDF file you plan to protect in Preview.
2. Navigate to File > Export
3. Select the Encrypt box. Input your password and select Save.
4. This password will be used to open any file you want to access.
It isn't only PDF files your can password protect in Preview; you can also do it for other file types.
You can also check out
DStv Subscription Package, Prices with Channels
Startimes Subscription Package, Prices, And Channel List For Each Plan
GOtv Subscription Package GOtv Max, Jolli, Jinja and Lite Channel List and Price
GOtv Assigned Channel Number with Channel
GoTV Customer Service Contact, Social Media Handle & Email Address
StarTimes Customer Care Contact, Social Media Handle & Email Address
Top 5 Best Web Browsers for Android
Top 5 Best Music Player Apps for Android
Top 5 Best Alarm Clock Apps for Android
Top 5 Best eBook Reader Apps for iPhone and iPad
Top 4 Best VPN Apps for iPhone and iPad
Top 5 Best Apps for Monitoring Data on iPhone and iPad
Top 5 Best Translation Apps for iPhone and iPad
Top 5 Best Alarm Apps for iPhone and iPad
Top 5 Best Calendar Apps for iPhone and iPad
Top 5 Best Photo Editing Apps for iPhone and iPad
Hope with this, you have learnt How to Password Protect Folders on Mac.
Please share and like below, also comment below for any problem faced or encountered.