How to Change your Wallpaper on WhatsApp
If you are social media person, there's no way you wouldn't have used WhatsApp. WhatsApp is one of the biggest social media platform that works for Android, and iOS. The app has helped people to connect with friends, family and even business partners. A lot of people use the platform because it is cheaper than traditional SMS and calls. Beyond the primary features on WhatsApp, you also want to customize WhatsApp.
WhatsApp & Customisation
WhatsApp is majorly a social messaging app. It's what you're most likely using often. Which means you spend quite some time on the app. It can be so personal to you because you connect with family, friends and loved ones from there. Because of the personal feel, you'll want to customise it to your taste. And yes! WhatsApp has quite a number of customisation option for wallpapers. You can choose a solid color, upload one from your phone's gallery.
Change Wallpaper on WhatsApp
1. Open WhatsApp on your smartphone. The obvious place you want to change your wallpaper is in Settings. So you need to find your way down there.
2. Start by tapping the three vertical dots at the top right corner of the screen. Then from the menu, select Settings.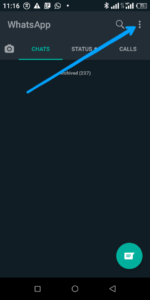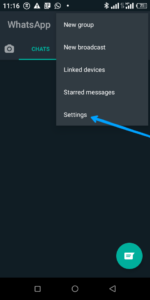 3. Next, select Chats. From chats, select Wallpaper which is at the top of the screen.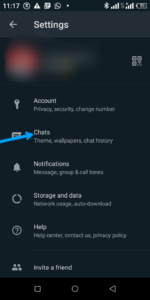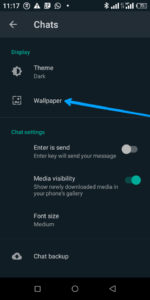 4. Select Change. Now you're free to choose the wallpaper you want. When you've selected it, just select Set Wallpaper.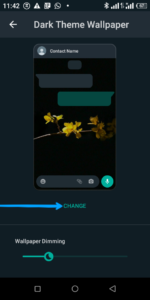 This causes the new wallpaper to be applied to all your chats.
Change Profile Photo on WhatsApp
Another thing you can change on WhatsApp is your profile photo. Just like changing wallpaper is simple, changing your profile photos isn't difficult too. Let's get into it…
1. Launch WhatsApp and tap the three dots menu.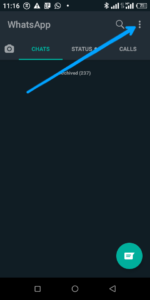 2. From the menu that opens up, select Settings. When the page opens up, you'll see your name and your picture up there, if you have one.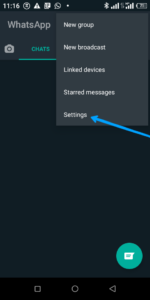 3. Tap the picture. From here you can change the image. To change the image, tap the camera icon.
4. You can the select a photo from your gallery or take a new photo. If you don't want a photo there, simple remove the photo there.
5. When you choose a photo from your phone gallery, you'll get to a page where you will have to crop and edit it.
Beyond Pixels
Not only can you change the image elements of WhatsApp. You can also change your name, phone number and add a bio. WhatsApp also allows you to change the font size of your messages. You can do this by going to tapping the Menu icon > Settings > Chats > Font Size. You have various options such as Small, Medium, Large.
Rounding Up…
You want to break from the default wallpaper that comes with WhatsApp and so, leverage the customisation features that come with the app. Thankfully, WhatsApp comes with a bunch of customisation options and we've covered them here. We hope you found this helpful? If you did, kindly leave a comment and don't forget to share.
You can also check out
How To Edit A Zoom Recording
How to Change your Background in Zoom
How to Change Your Name in Zoom Before a Meeting
How to Change Your Name in Zoom During a Meeting
How to Add Photos on TikTok
How to Know Those That Viewed Your Profile on TikTok
TikTok: How To Edit A Video Caption After Posting
How to Check NIN on MTN, Glo, Airtel and 9mobile
DStv Subscription Package, Prices with Channels
Startimes Subscription Package, Prices, And Channel List For Each Plan
GOtv Subscription Package GOtv Max, Jolli, Jinja and Lite Channel List and Price
GOtv Assigned Channel Number with Channel
GoTV Customer Service Contact, Social Media Handle & Email Address
StarTimes Customer Care Contact, Social Media Handle & Email Address
Top 5 Best Web Browsers for Android
Top 5 Best Music Player Apps for Android
Top 5 Best Alarm Clock Apps for Android
Top 5 Best eBook Reader Apps for iPhone and iPad
Top 4 Best VPN Apps for iPhone and iPad
Top 5 Best Apps for Monitoring Data on iPhone and iPad
Top 5 Best Translation Apps for iPhone and iPad
Top 5 Best Alarm Apps for iPhone and iPad
Top 5 Best Calendar Apps for iPhone and iPad
Top 5 Best Photo Editing Apps for iPhone and iPad
Hope with this, you have learnt How to Change your Wallpaper on WhatsApp.
Please share and like below, also comment below for any problem faced or encountered.