How to Change Host in Zoom
Zoom has changed the way meetings, and events are done. Now we can have access to a meeting right from the comfort of our home or office and connect with many participants from around the world.
Zoom has "host" features that allow for efficient coordination and facilitation of meetings. As an host, you have complete control over the meeting, but you can also delegate controls to a co-host. And should in case you have to leave the meeting, you can assign another person as host. In this article, we discuss how to change host on Zoom.
How to Designate Host Controls
In a situation where you are in a Zoom meeting and as the host you have to leave. Maybe something came up or you just have to continue with the meeting and it's not yet over. You have to pass your host privileges and Zoom allows you to this easily. Here's how you can do that:
1. Navigate to the host control bar and select Manage Participants. Open the participants list and hover your cursor over the the new host. Next, select More.
2. After that, select Make Host. Confirm your action by clicking Yes.
You see that it involves simple steps. Once you're able to make that person the host, the person can take over the meeting as the new host.
There are some important things you need to know as regards how this feature operates for licensed and free users.
As a host who is a licensed user, you can give host controls privileges to a free user, and the meeting will run for an unlimited time span. However for free users who pass host privileges to any user, whether free or licenced, the time for the meeting is limited to 40 minutes.
How to Add a Co-Host
A Co-host is usually helpful when the main host needs help facilitating a meeting. This will prove useful in large meetings. While the main host may be giving a talk, the co-host could be helping with tasks associated with the Zoom meeting.
It is possible for the primary host to give co-host privileges during a meeting, but co-hosts cannot start a meeting.
Zoom only makes this available on its premium subscriptions.
You first need to get the function set up on the Zoom website (it can only be done on Zoom website).
1. Go to the Zoom website and log into your account. Navigate to settings by clicking the option on the left side of the screen.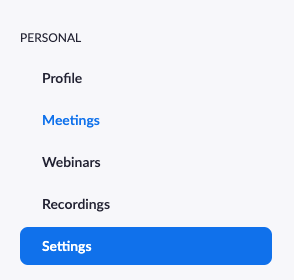 2. Get to the Meetings tab and navigate the to In Meeting (Basic). Toggle the option for Co-host.
You can then proceed to add a co-host to the meeting:
1. Select the Participants tab and click More beside the user.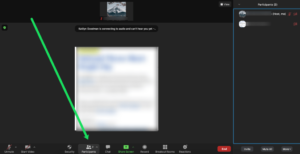 2. Select the option Make Co-Host; Source: alphr.com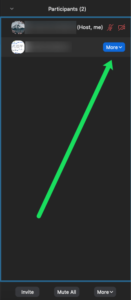 Alternative Host Feature
A Zoom meeting could be scheduled to host and all of a sudden something unplanned comes up. This can make things inconvenient especially when it is a very important meeting and not holding the meeting is not an option.
The Alternative Host feature on Zoom can save you all the stress of having no host when things go. As a licensed Zoom user, you can choose another Zoom user to be the alternative host.
The person you choose will be sent an email and will receive Instructions regarding starting the meeting.
Another privilege that is available to the alternative host is the ability to reschedule meetings. Here's how to assign an alternative host in Zoom.
1. Sign in to Zoom in your PC or Mac. Click Schedule denoted by a Calendar icon.
2. Select Advanced Options and input the name or email address in the Alternative Host field.
3. Hit Schedule.
Rounding Up…
Zoom makes facilitation of meeting versatile so that as a host, you have complete control over the meeting and also have the ability to delegate control or make another participant a host. We hope you found this helpful? If you did, kindly leave a comment and don't forget to share.
You can also check out
How To Edit A Zoom Recording
How to Change your Background in Zoom
How to Change Your Name in Zoom Before a Meeting
How to Change Your Name in Zoom During a Meeting
How to Add Photos on TikTok
How to Know Those That Viewed Your Profile on TikTok
TikTok: How To Edit A Video Caption After Posting
How to Check NIN on MTN, Glo, Airtel and 9mobile
DStv Subscription Package, Prices with Channels
Startimes Subscription Package, Prices, And Channel List For Each Plan
GOtv Subscription Package GOtv Max, Jolli, Jinja and Lite Channel List and Price
GOtv Assigned Channel Number with Channel
GoTV Customer Service Contact, Social Media Handle & Email Address
StarTimes Customer Care Contact, Social Media Handle & Email Address
Top 5 Best Web Browsers for Android
Top 5 Best Music Player Apps for Android
Top 5 Best Alarm Clock Apps for Android
Top 5 Best eBook Reader Apps for iPhone and iPad
Top 4 Best VPN Apps for iPhone and iPad
Top 5 Best Apps for Monitoring Data on iPhone and iPad
Top 5 Best Translation Apps for iPhone and iPad
Top 5 Best Alarm Apps for iPhone and iPad
Top 5 Best Calendar Apps for iPhone and iPad
Top 5 Best Photo Editing Apps for iPhone and iPad
Hope with this, you have learnt How to Change Host in Zoom.
Please share and like below, also comment below for any problem faced or encountered.