How to Block and Unblock People on Messenger
The social media giant, Facebook has come a long way. Having the highest number of social media users, the platform is no child's play. Facebook has also added more products like Instagram, and WhatsApp. And Facebook is not without its branch out platform called Messenger.
Messenger is basically your Facebook account but this time for chatting, and calls. This means, you don't have to do all these on the main Facebook app. You can take it to the seperate Messenger app and do all of those there.
Because of the public nature of Facebook, you can have various people – people you don't know – send you messages and connect with you on Messenger. If you keep getting messages from someone you want to cut off, you can block him or her. In this guide, we show you how to do just that:
How to Block in Messenger on Desktop
1. Open the chat in messenger on your desktop browser. You can access messenger by clicking its icon at the top right corner of Facebook Homescreen. You should then look down at the bottom of Messenger menu and click See All in Messenger.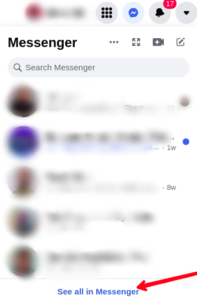 2. Select the conversation and on the right side bar, click Privacy & Support.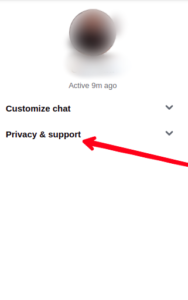 3. From there, click Block.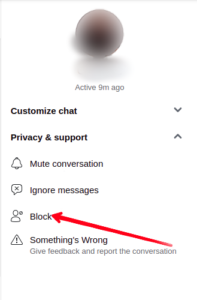 4. You'll be presented with two options: Block Messages and Calls & Block on Facebook. Read through the description of each one, and select the one that suits your needs
How to Block Someone on Facebook Messenger on Mobile
1. Launch Messenger.
2. When it opens, browse through your conversations or the "People" list to locate the person you wish to block.
3. When you've located and selected the person, tap their name at top of the screen. It will open up options on their profile.
4. Next, scroll down the screen till you get to the "Privacy" section where you'll see the Block option.
5. Tap Block and you'll be presented with two options: "Block Messages and Calls" & "Block on Facebook"..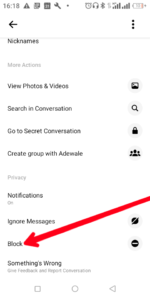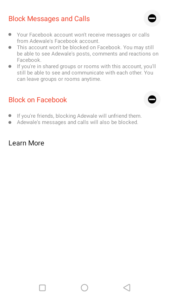 6. You can read the restrictions with both option on that page so you know which to pick.
7. If you just wish to block their calls and messages, as in Messenger, just choose "Block Calls and Messages". If you want to block them completely on Facebook, go with the second option.
How to Unblock Someone in Facebook Messenger on Desktop
You can use Facebook Messenger on your OS via a web browser. You'll need to go to Facebook website and login with your account.
1. Look over the top-right corner of the Facebook page and locate the down-pointing-arrow.
2. A menu will open. Select "Settings & Privacy" from that menu.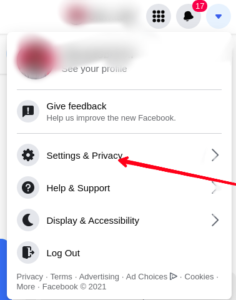 3. Next, select the Settings option under the "Settings & Privacy" menu.
4. You'll then be taken to Facebook "General Account Settings" page. From this page, select Blocking.
5. A "Manage Blocking" page will come up. Move down this page to the "Block Messages" section.
6. Locate the person you wish to unblock and click Unblock which you'll see close to their name.
7. What will happen next is that the user will be unblocked and that can now access you on Messenger.
How to Unblock Someone in Facebook Messenger on Mobile
You can go through the mobile route to unblock a user that you've previously blocked. Here's how:
1. First launch the Messenger app. Next, tap your profile icon.
2. Your "Me" screen will them open. Next, move down the screen and select "Privacy".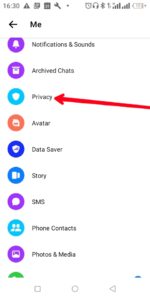 3. Locate "Blocked Accounts" on the "Privacy" screen and select it.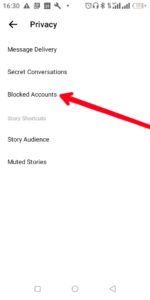 4. The next screen will then reveal a list of the people you have blocked.
5. To unblock a user, tap the person and on the next screen, tap "Unblock Messages and Calls". Next, tap "Unblock".
Once you do all these, you'd have successfully unblocked who you unblocked.
Rounding Up…
The process of blocking people Messenger is not a difficult process. Infact, with a few taps or clicks, you can get that person out of your DM. We hope you found this guide helpful? If you did, kindly leave a comment and don't forget to share.