Find or Change Location of Downloaded Files on Microsoft Edge Browser. Find my download, missing downloads, location of downloaded files.
The Default Download location of the Microsoft Edge Browser is C:\Users\Username\Downloads, To change or find the location of your downloaded files on the Microsoft Edge Browser, Please follow the instruction listed below:
1) Launch the Microsoft Edge browser.
2) On the top right hand corner, Click on the three dotted symbol, then Click on Settings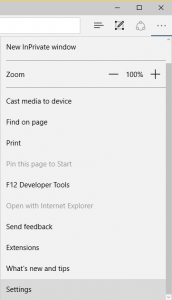 3) Scroll down to Advanced Settings  and then Click on Advanced Settings.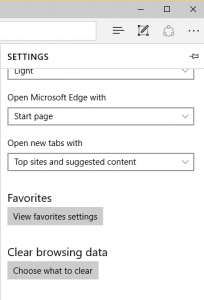 4)You will see Download and You will see the location of Location of Downloaded to files.

5) To change the location of downloaded files, Click on Change.
6) A window will come up, select Folder. Go the Location you want the files to be saved and then click on Select Folder ant thus the Download File Location has been saved.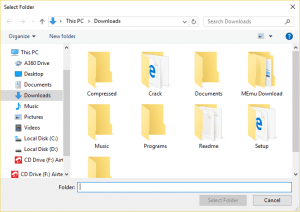 Hope with this, you have been to learn How to Find or Change Location of Downloaded Files on Microsoft Edge Browser.
Please share and like below, also comment below for any problem encountered. Thanks