FCMB Customer Care: Phone Number, Email, Social Media
First City Monument Bank is a commercial Bank in Nigeria under the umbrella of FCMB Group Plc. The Bank has a department responsible for handling bank issues, complaints, enquires and suggestions. These department is known as FCMB Multilingual Contact Centre. This centre sees to customer needs 24 hours a day, 7 days a week and 365 days a year, including public holidays. With this in place, you can be rest assured that you have their attention for your needs anytime and anywhere you are.
The services of the Contact Centre provides for easy, and quick means to get help as there are a various services tailored for you for convenience sake. Here are the services offered by them:
Account balance request – Available via self-service on all Alternate channels.
ATM Card re-issuance – Available instantly at the branch.
ATM Card blocking
Cheque book request
Stop Cheque order
Information on branch / ATM locations
Information on Products and Services
Customer feedback management (complaints, commendations and suggestions)
Internet Banking Transaction password reset –
Account statement request via e-mail – Available on 329 and Internet Banking.
FCMB Customer Care: Branch Close to You
Even though there are easier and quicker means of reaching FCMB customer care, many people may still prefer to see a customer care representative physically. If you're like this, you can walk up to an FCMB branch close to you and talk to a Contact Centre representative. Alternatively, you can walk up to their head office to reach out to them: Primrose Tower, 17A, Tinubu Street, Marina, Lagos.
FCMB Customer Care: Phone Number
The FCMB Contact Centre can be reached by phone. This is convenient in nature as all you just need do is to pick up your phone in the comfort of your home or office and dial their number. Here are FCMB Contact Centre phone numbers:
Head Office Phone Number: 012793030
Telephone: 01-2798800 , 07003290000.
FCMB Customer Care: WhatsApp
FCMB Contact Centre also has WhatsApp channels to receive customer's concerns and provide help to them. With most Nigerian having a WhatsApp account, this is also a convenient and cheap way of accessing their customer care.
WhatsApp: (+234) 09099999814 or (+234) 09099999815
FCMB Customer Care: Email Address
You can get to the FCMB Contact Centre through email. From your email address, send a message to the below email address:
FCMB Customer Care: Website
You should check out the FCMB website as it contains pages dedicated to providing you with information about various services. Visit www.fcmb.com.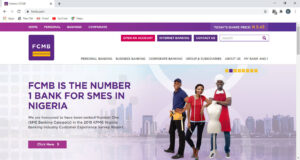 FCMB Customer Care: Social Media Handles
With your social media account, you can communicate with a customer care representative from FCMB to attend to your needs. The following handles are FCMB Contact Centre social media channels.
Twitter: @MyFCMB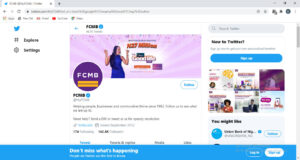 Instagram: https://www.instagram.com/myfcmb
Facebook: https://www.facebook.com/FCMBMyBank/
Also Check Out
EcoBank Customer Care: Phone Number, Email, Social Media
Access Bank Customer Care: Phone Number, Email, Social Media
First Bank Customer Care : Phone Number, Email, Social Media
First Bank USSD Code (*894#) Transaction
Access Bank USSD Code (*901#) Transaction
Zenith Bank USSD Code (*966#) Transaction
GTBank USSD Code (*737#) Transaction
UBA USSD Code (*919#) Transaction
Ecobank USSD Code (*326#) Transaction
Stanbic IBTC Bank USSD Code (*909#) Transaction
Fidelity Bank USSD Code (*770#) Transaction
Polaris Bank USSD Code (*833#) transaction
Wema Bank USSD Code (*945#) Transaction
Sterling Bank USSD Code (*822#) Transaction

Hope with this, you have learnt about FCMB Customer Care: Phone Number, Email, Social Media.
Please share and like below, also comment below for any problem faced or encountered.