Change Subtitle Font, Size, Colour, Position in VLC

By Default the Font for subtitle on VLC is Arial
The Font Size is Normal
The Outline thickness is set to Normal
The Default Text Colour is White
The Default Outline colour is Black
A Shadow is added by default and there is no background
The default subtitle position is 0px, ( that is below)

In order to change the Subtitle Font Type, Font Size, Font Colour, Please follow the instruction listed below
1) Launch the VLC Media Player.
2) on the Menu bar, Click on Tools, then select Preferences OR press Ctrl + P on your keyboard to go to preferences

3) A window "Simple Preferences" will open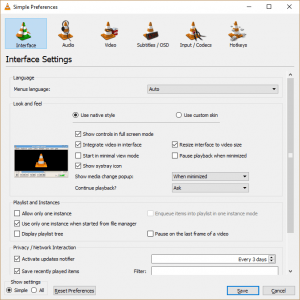 4) on the top menu, Click on Subtitles / OSD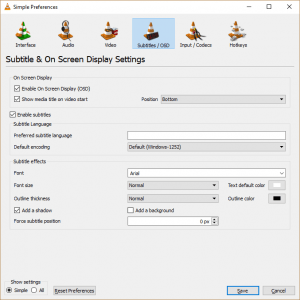 5) Check down, you will see a tab, Subtitle effects, there you can change the Font, Font Size, Outline thickness, Text Default Colour, Outline Colour and Subtitle position.
6) After changing this, Click on Save below.
Hope with this, you have been to learnt How to Change Subtitle Font Type, Size, Colour, Position in VLC Media Player.
Please share and like below, also comment below for any problem encountered. Thanks