Best Grammar Checker 2023
Grammarly
Grammarly is one of the best grammar checker on the market. It is a popular tool that boasts of 10 million users. The tool can be used for free. Grammarly helps you to scan for grammatical errors amd mistakes. One of the good thing about the tool is that it can be integrated with browsers like Chrome and Firefox. Not only does it help you check for errors, it also helps to improve you writings. It boasts of the Insights feature that gives you information such as word count, reading time, readability metrics and more. The tool boasts of a premium writing check, and an overall writing score checks. If you want a high level of accuracy in your texts, copies and documents, then this tool is for you.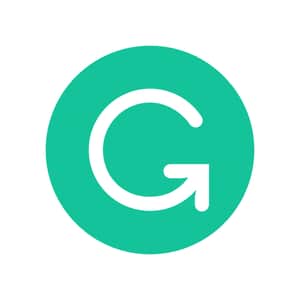 Hemingway
This app's name was gotten from Ernest Hemingway who was an American writer. The tool has a grammar checker. Hemingway will ensure that you don't write long and complicated sentences, but will make your sentences more simple and straightforward. With the app you can write better sentenses that are clear, concise and, easy to understand. The app suggests that you use fewer adverbs and passive voice as much as possible. The tool also recommends more simple word alternatives for you to create straightforward sentences. It can even tell you to divide a complicated sentence into shorter sentences.
Ginger Software
Another grammer checker is Ginger Software, an AI writing assistant that improves your writings. It does this by recommending corrections, and suggesting that you rephrase sentences. The tool will give you suggestion as you type, will check your spellings, and can help restructure your sentences. It also boasts of a dictionary and a translation feature that has lots of benefits. Ginger can work as an extension for browsers like Chrome, and Safari, so as you type it corrects your text. It offers similar features to Grammarly. However, one of the advantage of using it is it's multilingual support which allows you to check grammer in over 40 languages. It also has its downside & it does not have plagiarism detection like Grammarly.
ProWritingAid
ProWritingAid is another grammer checker. The app helps you improve your writings by detecting grammar and spelling errors and correcting them, also also fixing punctuation. The tool also provided style and terminology suggestions to make your writings better. You can use the tool on your browser and it can help you with writing on Google Docs, WordPress, and Gmail. Not only does it do this, it boasts of in-app tutorials, quizzes, and articles to improve your writing skills. ProWriting Aid integrates with a variety of tools like Google Docs, Microsoft Word, MS Outlook, and more. There is also a app for Window and Mac book users.