When you go out of your house to a place, there are chances you may need directions to get to your destination. This is where GPS navigation apps come in. These apps helps you to get to your destination by providing the best routes, turn-by-turn navigation and voice navigation to guide you. Sometimes you may have to travel to places with no internet connection. How then do you navigate in these places? You can use offline map apps. In this guide we cover the best offline map apps for Android…
1. HERE WeGo
HERE WeGo is a robust map app for Android. Not only can you use it online, you can also use it offline. In fact, it allows you to download the whole map of a country. It features support for over 100 countries. With the app, you can commute easily as it suggests routes that you can take to get to your destination faster. The offline map boasts of voice navigation that guide you from the start of the journey till the end. You also get details on the area you're journeying through.
2. CoPilot GPS – Navigation


Co-Pilot GPS is another great app for navigation. The app is specifically made for drivers and it will help you have a smooth driving. With CoPilot GPS, you can download the map of a specific area or city. The app also provides turn-by-turn voice navigation. Not only does it have these, it also boasts of the "ActiveTraffic" feature which helps you through your commute by providing real-time traffic conditions.
3. Google Maps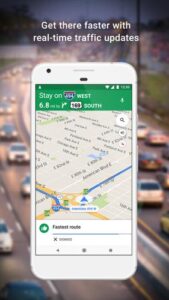 This one is a popular one that's almost on every Android device. It works online but it also has an offline GPS feature. You can preload an area on the map so that the map keeps directing you even if your internet connection is off. The only issue is that you won't be able to use the app's live traffic information and other features that require an active internet connection. Google Maps even in offline mode will aid you in walking, driving, or cycling.
4. OsmAnd
OsmAnd is another alternative that lets you access offline maps. It boasts of voice and visual navigation which can aid your commute or driving. It even has special mode for sport and activities like cycling, hiking, walking etc. You can use the app for free. The free version only allows you to download up to seven maps. If you want more than that, you have to go for subscription.
5. Polaris GPS
Another good alternative is Polaris GPS. Polaris GPS is a powerful GPS app that enables your phone to provide direction for your journey. The app helps you to explore hiking, and record tracks. It even has the turn-by-turn direction feature. You can use Polaris GPS offline. Apart from that, you can use Polaris GPS in different map types like Google Maps, Vector Maps, Topographic Maps and more.
6. Navmii GPS World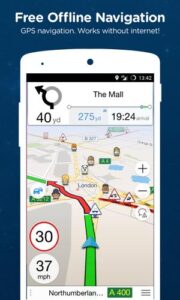 Navmii GPS World is a voice-guided based map app for Android. The app boasts of excellent features centered around voice navigation. Not only does it provide navigation, it also helps provide live traffic information. You can download maps for offline use on Navmii GPS World and use this when in areas without internet network.
7. Maps.Me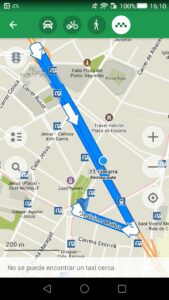 Maps.Me is another widely used offline maps. The map app which is available for Android is powered by OpenStreetMap community. The app will aid you in navigating routes on foot, by car, or by cycling. The map has support for many regions and cities. You can also do a search for the maps of the area you're going to.
8. MapFactor
MapFactor is one of the best offline GPS App for Android. One of its advantage is that it has a robust map library. Map.Me has about 200 maps that can be downloaded for offline use. You can use the app by searching the maps available and download what suits you most. From there, you can then begin to program your route.
Rounding Up…
Map apps are very useful and are widely used in these times. They make navigation easier and faster. Offline maps are also very useful in places where internet connection is poor or is not available at all. We hope you found this guide helpful? If you did, kindly leave a comment and don't forget to share…