5 Best Video Editing Apps for Desktop 2021
If you going to make anything from YouTube videos to movies, you need a video editing software. And while your smartphone can also do video editing, a desktop app is more powerful and has more features. As a video editor, you will need a capable video editor that will meet your needs and not disappoint. So you want to consider the features that the various video editors have. However, we've done that job for you. We've done the research and we present to you the 5 best video editors for Desktop.
1. Adobe Premiere Pro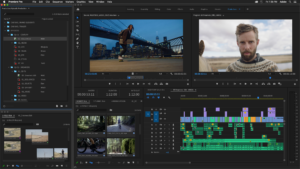 Adobe Premiere Pro is gold in the video editing industry. The industry standard tool is used by video editing professionals that work on various kinds of projects up to an advanced level. It is used to make YouTube videos, movies, ads and so on. It's counterpart, Final Cut Pro is also an industry standard with both having similar advanced features. While Final Cut Pro is only available for Mac, Premiere Pro works on both the Windows and Mac which is it a more preferred choice.
You can work with videos in 4K, 8K and VR formats. It delivers excellent trimming and editing. There's no limit to the number of video tracks you can work on. With automatic sync, you can easily handle multi-angle shots quickly. Creative Cloud subscribers already have access to this app from Adobe which is more economical than going for the app alone.
2. Final Cut Pro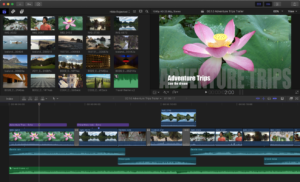 Just like we mentioned earlier, Final Cut Pro is often matched with Adobe Premiere Pro as they feature similar kind of sophistication. They are both feature-rich and industry standard. Coming to the pricing model, Final Cut Pro isn't subscription-based like Premiere Pro. Although it comes with a big pricing, we think it's more cheaper in the long run than Premiere Pro where you have to part with some few every month to have access to.
If you use Adobe products and the Creative Cloud, then it may make sense to stick with Adobe Premiere Pro, but if you're into the Apple Ecosystem, then Final Cut Pro may be your preferred choice. Final Cut Pro is built to deliver high-end video editing features like Magnetic Timeline, range-of-effect options, and intelligent Smart Conform cropping.
3. Blender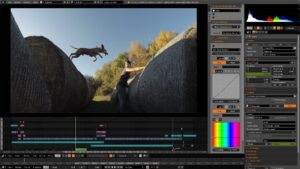 If you need a free yet powerful video editing software for desktop, look no further than Blender. The open-source software works on major OS such as Windows, Mac, and Linux. The software was originally designed to be used for 3D animation, but it can also double as a great video editing tool.
On the software you can edit video with various basic functions like video cuts and splicing. It is also powerful enough to carry out complex video edits. You have various features including chroma vectorscope, and histogram displays. There are a bunch of features also for your audio needs such as scrubbing, audio mixing, syncing, and waveform visualization.
4. DaVinci Resolve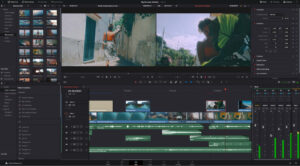 DaVinci Resolve is a massive tool when it comes to video editing. 8K editing, visual effects, audio post-production, and color correction are all in the package, which are in no way ordinary editing features. It is used by many video professionals across different industries like film, ads and so on. You can do both offline and online editing which makes it flexible for users.
Even Advanced users won't get enough of the features because they are just fantastic. You have at your disposal dual timeline that allows you to navigate quickly. There's also the intelligent auto-editing feature that syncs audio and video clips for you smartly.
5. Lightworks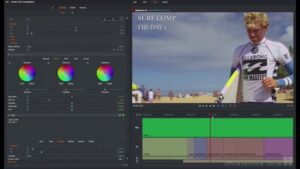 If you need a free video editing software that is capable, then you can go for Lightworks. The software helps create professional-grade videos with its professional features. It supports multitrack and works as a non-linear editor so you won't have to worry about the quality of your videos being distorted.
Included in the software are advanced features that are only common to Adobe Premiere Pro and Final Cut Pro. These features let you render clips in the background as well as let you preview video effects in real-time. Although it's learning curve isn't a straight one, once you get a hang of it, you'll have much control in your hands to make great videos.
Rounding Up…
You'll notice that this list contains both free and paid video editing apps. While the Industry standard softwares are paid, you can still make great videos without spending a dime, all thanks to the free ones. We hope you found this guide helpful? If you did, kindly leave a comment and don't forget to share.